Any respectable Asian Fortress needs to be shrouded in a wall of tall impenetrable bamboo.  But how do you get some?  Where do you find it?
You make it!
Last year I acquired a large supply of sturdy cardboard poster tubes (free!) from my work.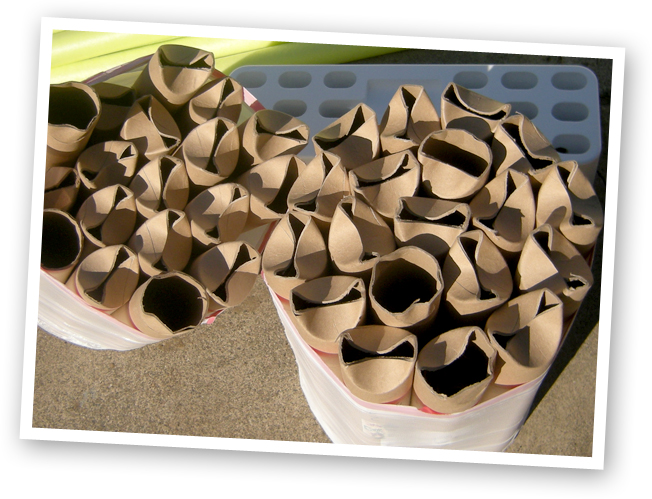 We decided to paint them and use them as fingers of undersea anemones.
Before I packed everything up last year, I thought to myself.  Is there any way to reuse these?  We knew that we would have an Asian-themed house and I wondered if perhaps these tubes could be assembled into large bamboo stalks.  At our first painting day, Keith and Prev taped groups of tubes together.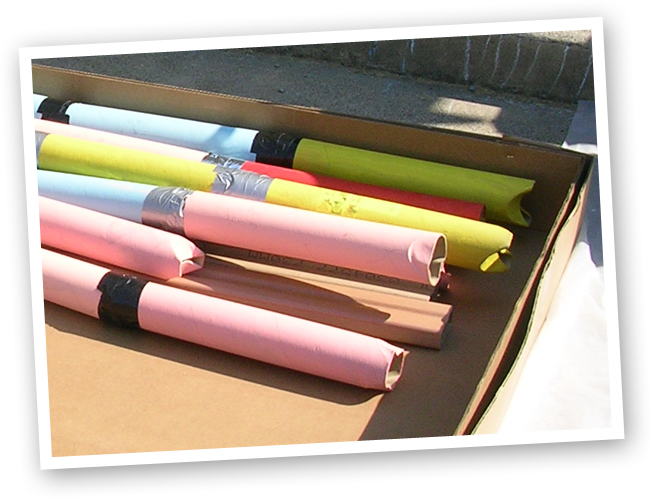 Monica and Melina painted them.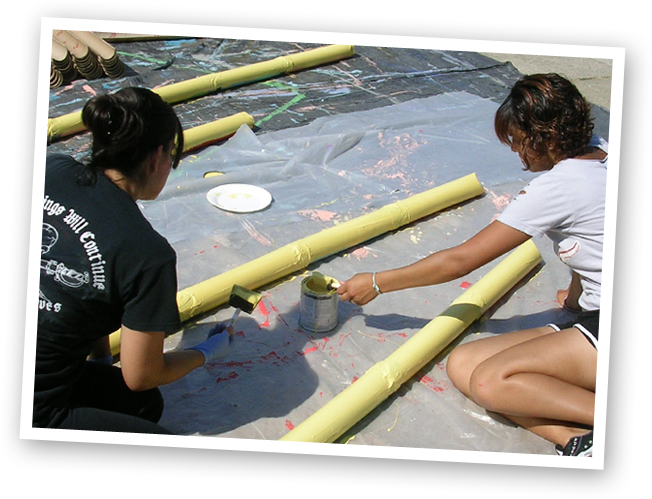 …and they turned out great!  
"They look good enough to eat!" says Po.  Take it from the Dragon Warrior.  Come check them out (and even get your picture in front of them) this Halloween!