Painting Like a Warrior
September 10, 2011
We had a great crew for our painting day on September 10th.  We had folks from the neighborhood, friends from Santa Cruz and even a student from Saudi Arabia!  Everyone attacked the painting with the ferocity of a ninja and the spirit of a samurai.  By the end of the day we had the whole fortress painted, rocks and trees readied, sections of the roof constructed and painted and 10 foot high bamboo poles constructed and painted.  Amazing.  Simply amazing. Thanks Keith, Michelle, Grace, Debbie, Logan, Prev, José, Hamad, Monica, Melina, Juliana, Cami, Liz, Karen, Mark, Brian and Chris!  You are the best!
Here are some photos from the fun!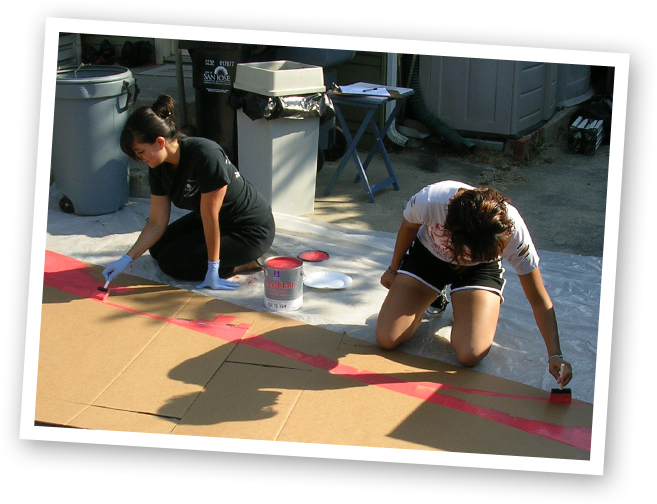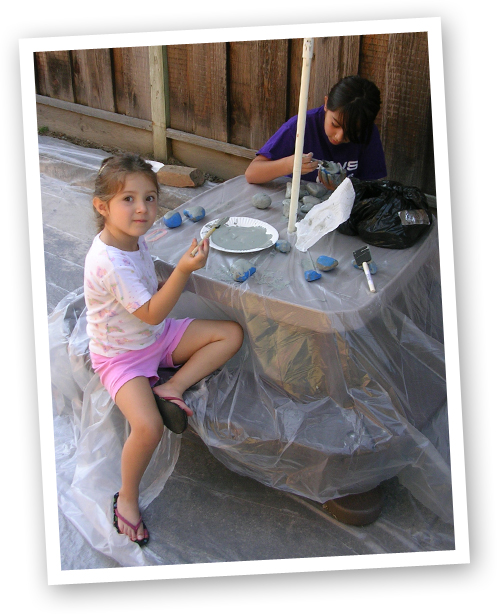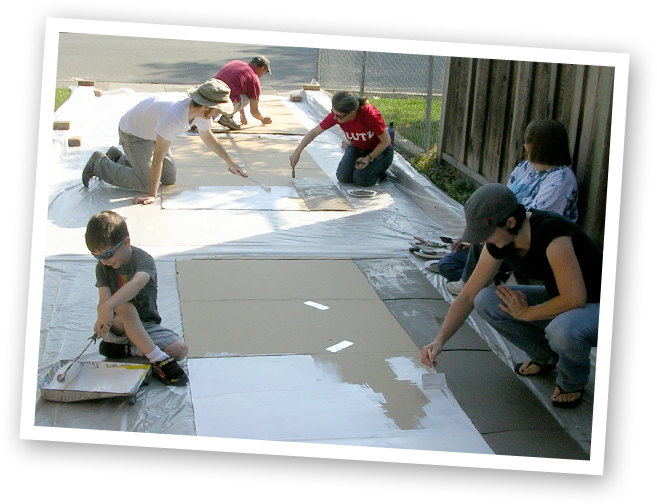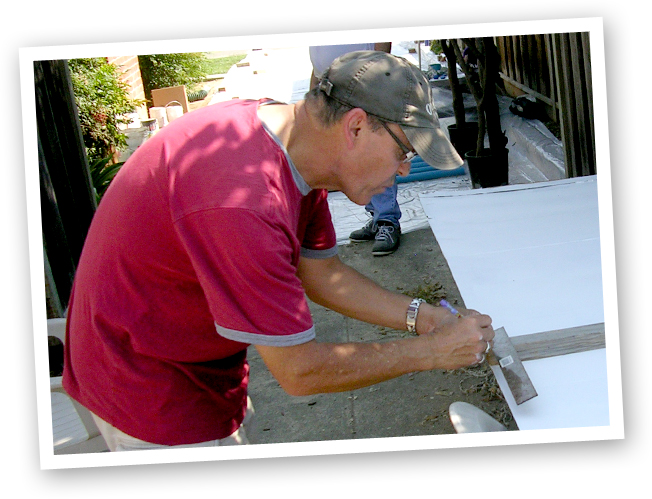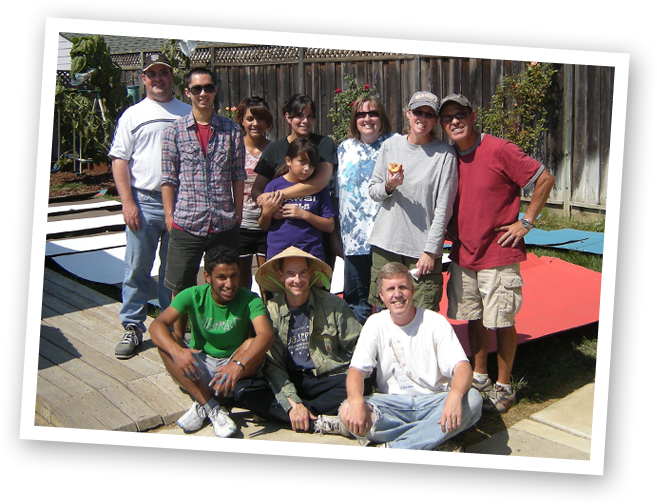 No comments yet.
No trackbacks yet.
November 29, 2013 - 2:34 pm
Tags: build, Community Build Day, concept, design, Disneyland, friends, Halloween, house, How To Make, paint, Photoshop, structure, time lapse, video
Posted in 2013 House | No comments
Lots of hands helped create the Disneyland Albertson Halloween House!  Take a look at this timelapse video showing how it all came together! Thanks to everyone who helped!