This year marked some significant events in terms of getting the word out about the Albertson Halloween House.
First of all, we got some great coverage from Bruce Newman from the San Jose Mercury News.  He dropped by during a Community Painting Day and talked to everyone.  Many people who came by the house commented on the article and said that they loved it!  You can find the full article here.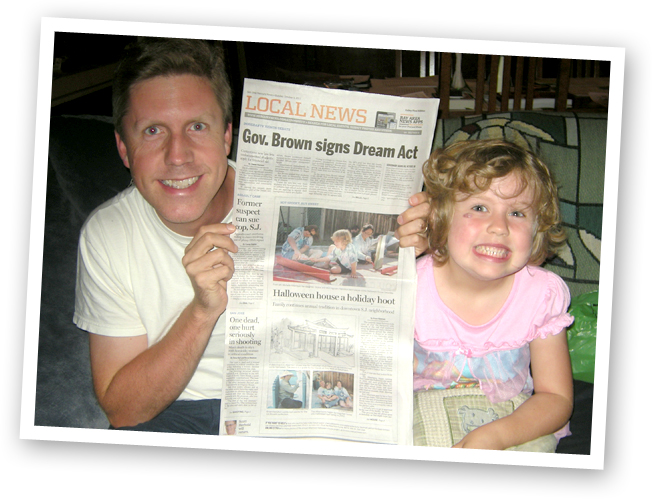 Second, we won a contest!  Thanks to the encouragement of friend/neighbor/fellow D.I.Y.er Rick Schertle, I entered the Make and Craft Magazine Halloween Contest.  Applicants were to post Halloween related projects on Make: Projects and were judged in several categories.  The Albertson Halloween House Asian Fortress came in First Place in the Decor Category!!!  Woo hoo!  Here's a link to the winners (check out Business Lizard, too!)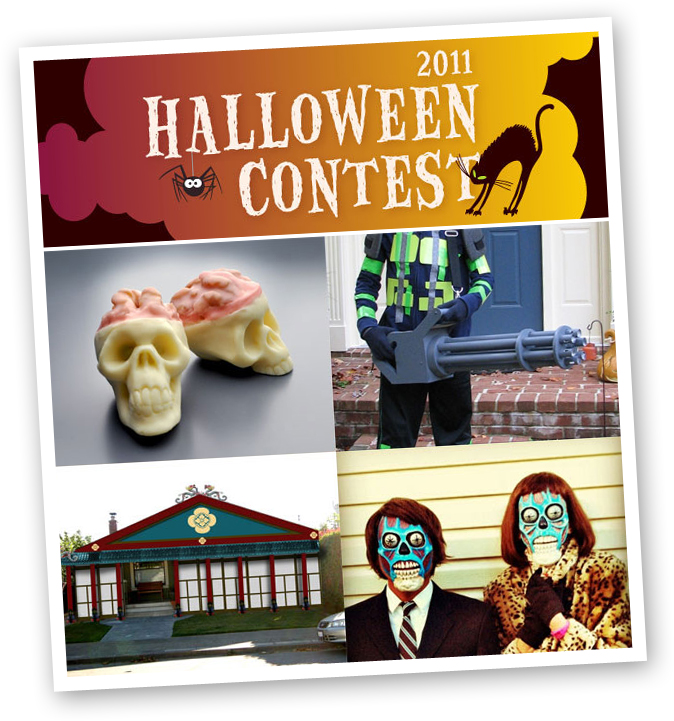 Here's the project flow that I shared with Make: Projects.
What a fun time was had and how grateful we are to share it with you!