The 2011 Albertson Halloween House hosted an evening that warriors will not forget for many years.  Some 1250 trick-or-treaters (over 2,000 visitors total if you include the parents and family members who accompanied those trick-or-treaters) visited the Asian Fortress in search of treasure and to meet the famous Dragon Warrior, Po.  While there, visitors interacted with other costumed characters, including the Karate Kid, Johnny (from the first Karate Kid movie), David Carradine (from the show Kung Fu), a Sumo wrestler and many more!
Here are some shots from the evening: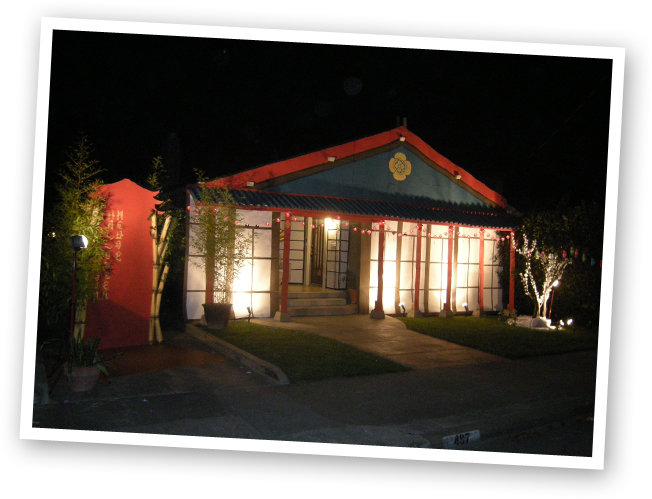 The Asian Fortress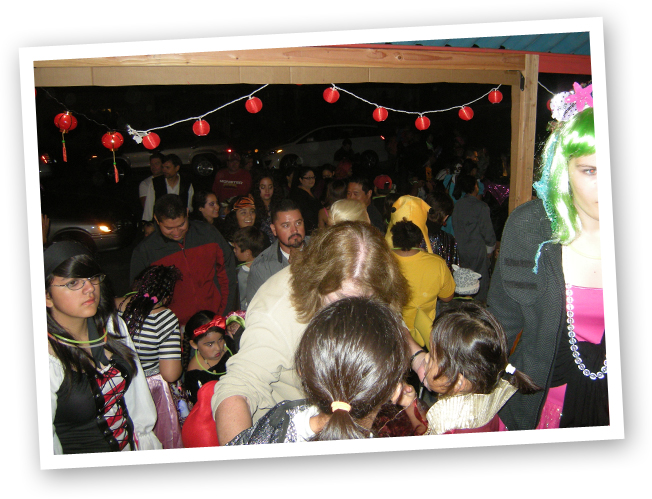 The Crowd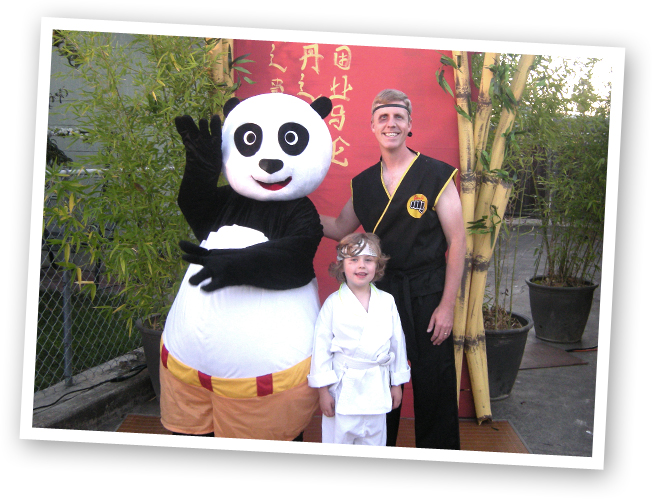 The Family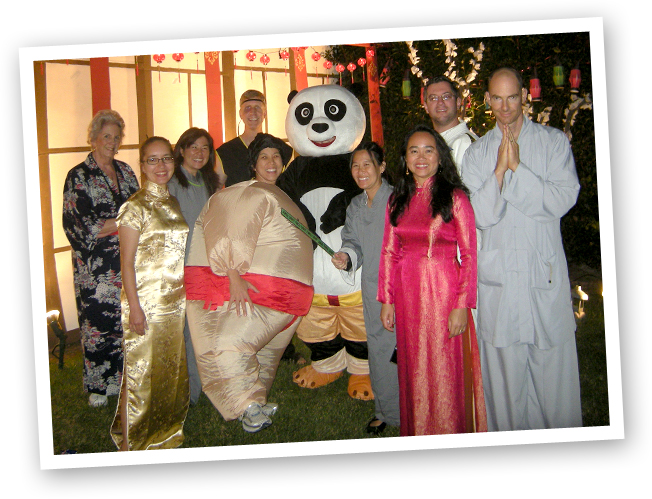 The Helpers
We will share more pictures in the next update.  Thanks so much to all who helped make this an unforgettably pow-erful evening!