In order to help plan out this year's Halloween house, I employed the analog process of model making (that's a fancy term for me printing out pieces of paper and pinning them to a large piece of cardboard).  You can see here a 1 ft. : 1 in. model of the front yard (complete with costumed characters!)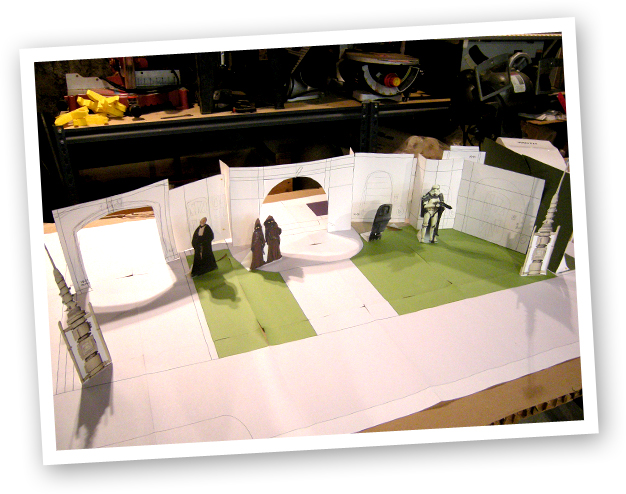 In PowerPoint (yes, PowerPoint) I had built miniature scale replicas of the pieces of cardboard (coded with a number for easy cataloging).  I even created a replica of our mini van (which will be donning painted cardboard to become a Star Tours shuttle)—and I call it the mini mini van.  Once I had the pieces, I could try them in different locations and then use that information to decide which cardboard to paint sandy yellow and which to paint moisture vaporator white.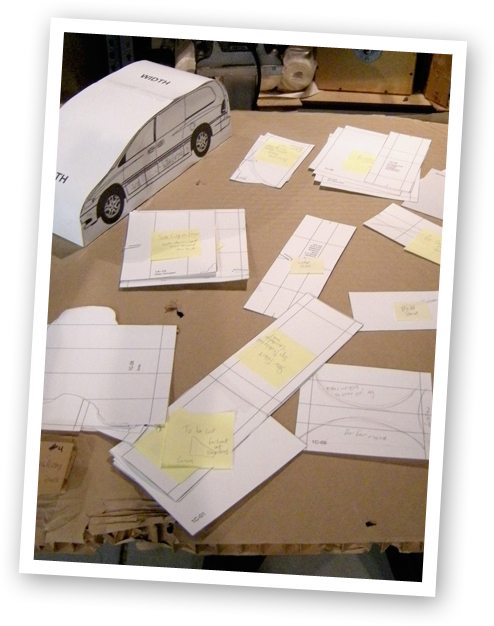 This was fun!  I think I will make this part of my design process!