On Saturday, August 17th, a worthy crew assembled for the first Community Painting Day for the Albertson Halloween House.  Tackling such projects as the Star Tours sign and gateway, the It's a Small World façade, the Matterhorn, the Disneyland sign and flags, and even rocks for the Jungle Cruise ride, the group was almost a blur of artistic expression (seeming to whistle while they worked!)  Thanks, everyone who came out!  You do amazing work!  Below are a few pictures from the day.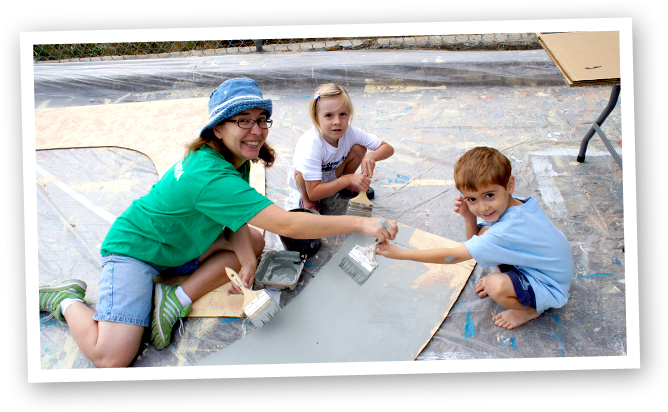 Bethany, Kaitlyn and Owen make short work of the Star Tours gateway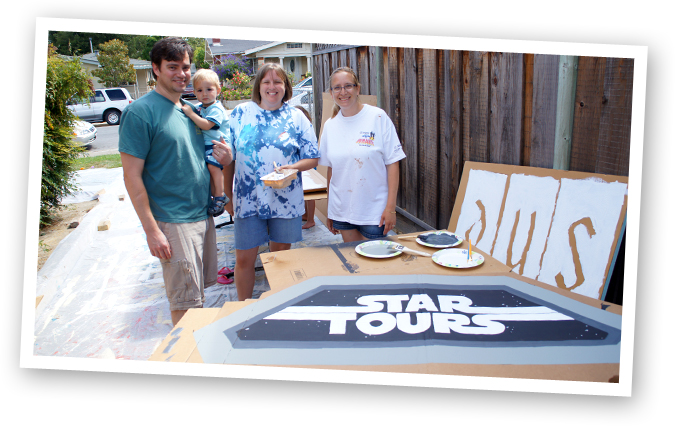 (One time Imagineer) Ian, Michelle and Renee tag-team paint the Star Tours sign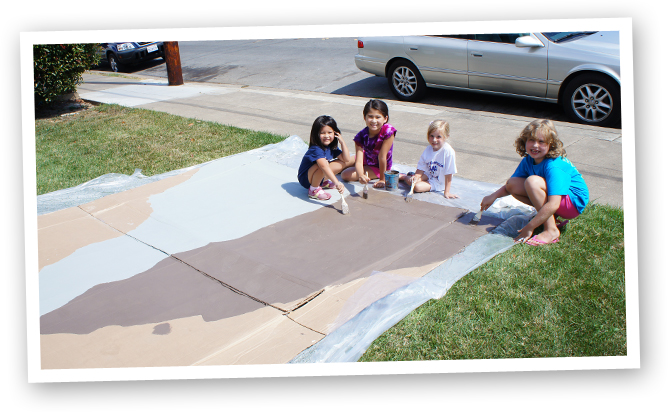 Mikayla, Mia, Kaitlyn and Grace finish up the Matterhorn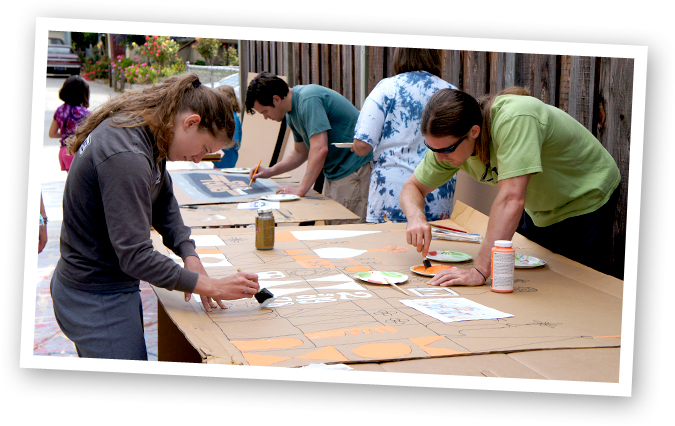 Ashley and Matt take on the It's a Small World façade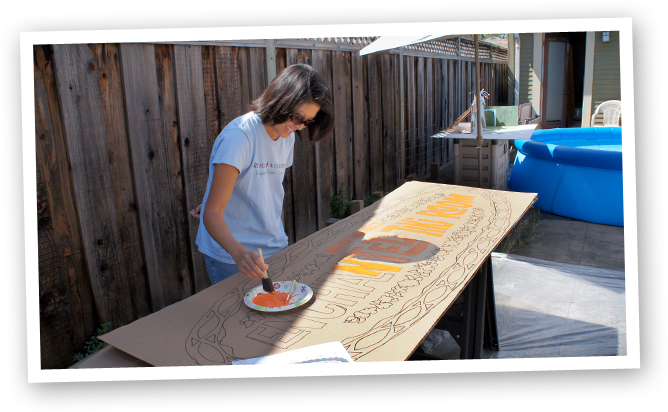 Amy tackles the Enchanted Tiki Room Sign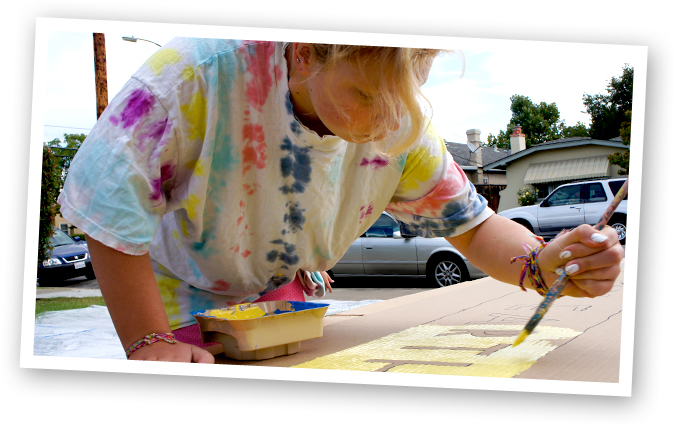 Kelly focuses on the Happiest Place on Earth signage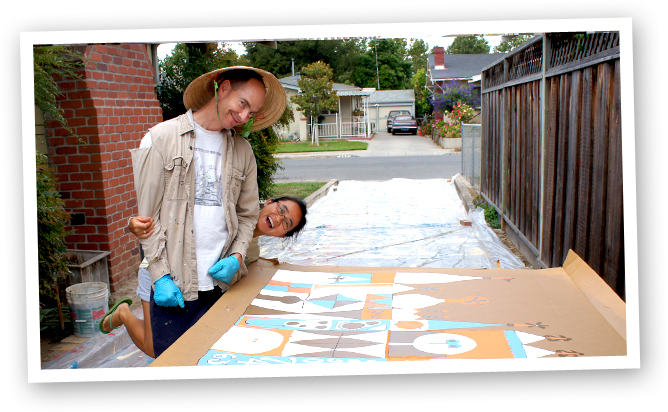 Bich and Brian finish up the It's a Small World façade
Want to help?  We have two more upcoming Community Painting Days:
Sunday, September 1st, 2013
2:00 pm–5:00 pm
Saturday, September 28th, 2013
9:00 am–12:00 pm
You can find more information here.  We would love to have you!