On Sunday, September 1st, 2013, we had our second of three Community Painting Days for the Albertson Halloween House.  Though the day was warm, the painters kept their cool and moved from project to project like the wind!  Jungle Cruise boats, Cars' eyes and the Sleeping Beauty's castle all came to life at the hands of the artists, and the structure which supports all the art got a new coat of paint.  Thanks again to all who helped out!  Here are some shots of the action: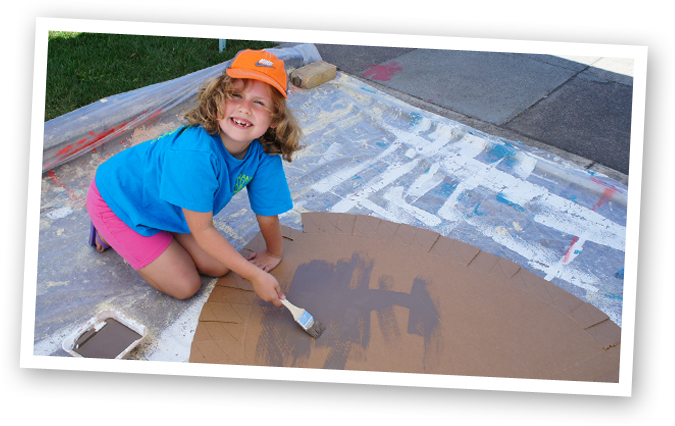 Grace singlehandedly paints the bow of the Congo Queen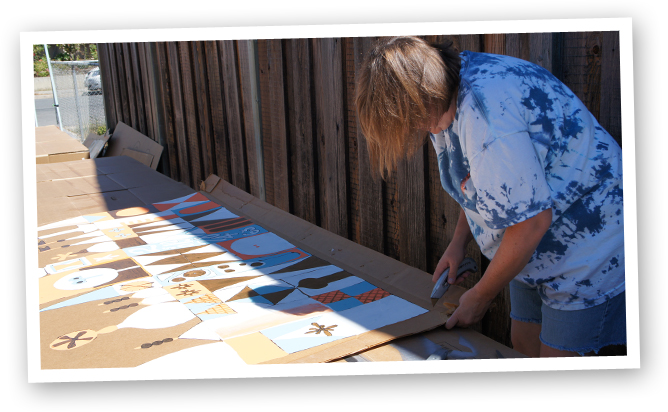 Michelle cuts out the Small World Façade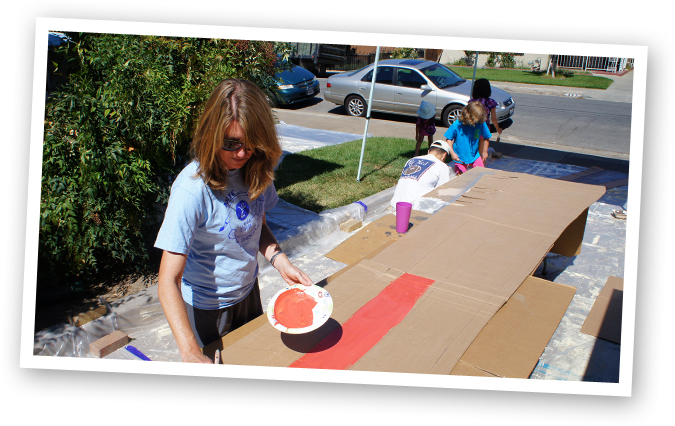 Jody gets the starboard side of the Jungle Cruise boat ship shape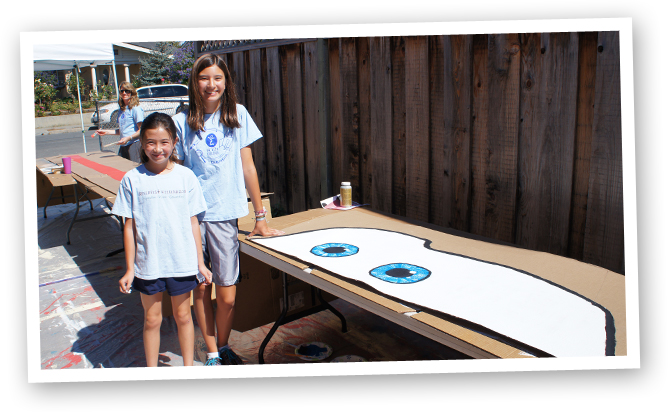 Ellie and Mei-Mei team up to make the Camry into a Cars-themed attraction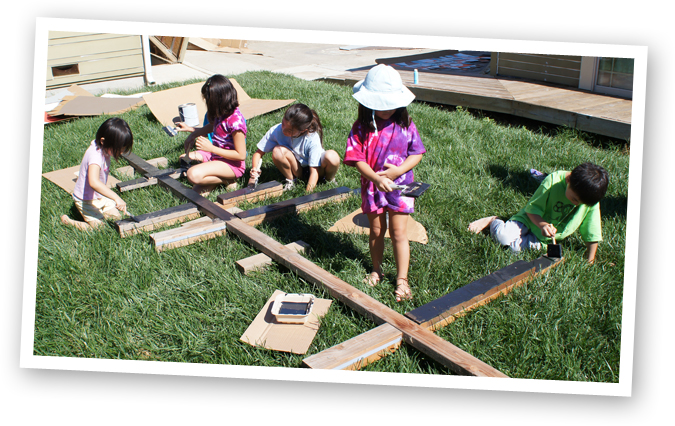 Emi, Mia, Ellie, Mikayla and Ryan make short work of the structure painting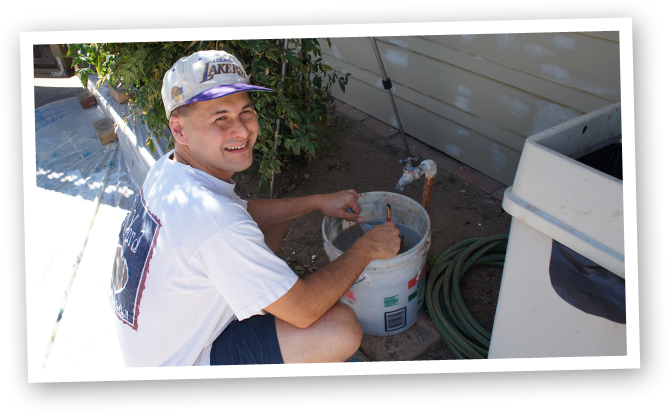 With the heart of a servant, Garrett cleans brushes like a pro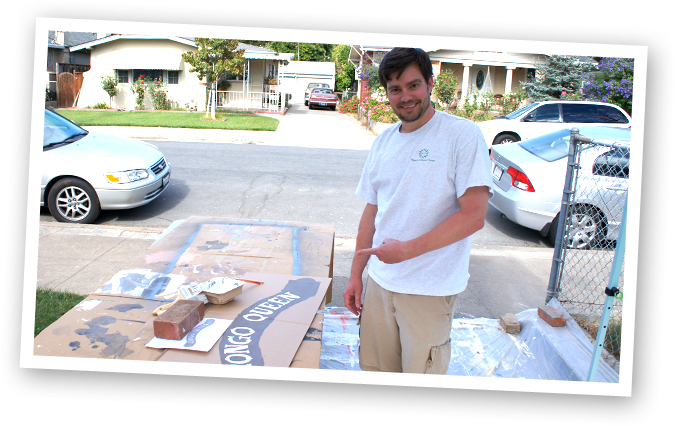 Ian's focused artistry yields a perfect Congo Queen Jungle Cruise boat sign
We will have one more Community Painting Day this year.  It will be:
Saturday, September 28th, 2013
9:00 am–12:00 pm
See the How to Help page for more details.  Follow @AlbertsonHH on Twitter for more Halloween House fun!