"For the Jungle Cruise, we should have a hippo!  You know, the one with the wiggly ears?  We could just make the head, as if it were coming out of the water," we thought.  But how to do it?
We considered several options—pricing chicken wire and saving up newspaper for papier mâché—assuming that we would make a giant paper sculpture.  Eventually we realized that we could just start with a box and build up from there (most of the Halloween House is already made up of cardboard anyway).  Below are some in-process photos from the creation of the Jungle Cruise hippo.
Keith Builds the Cardboard Structure out of Boxes and Duct Tape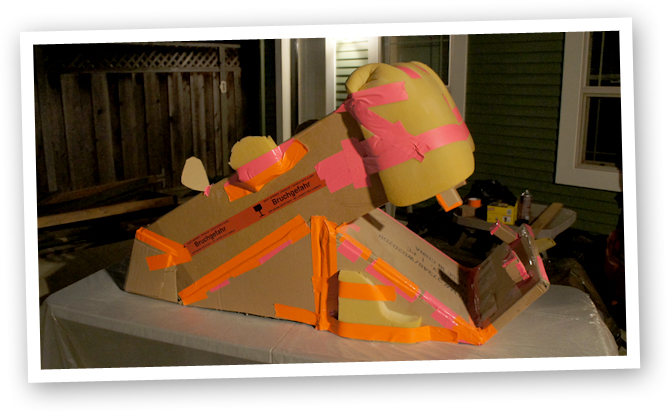 We Added Padding from Old Seat Cushions (and More Duct Tape)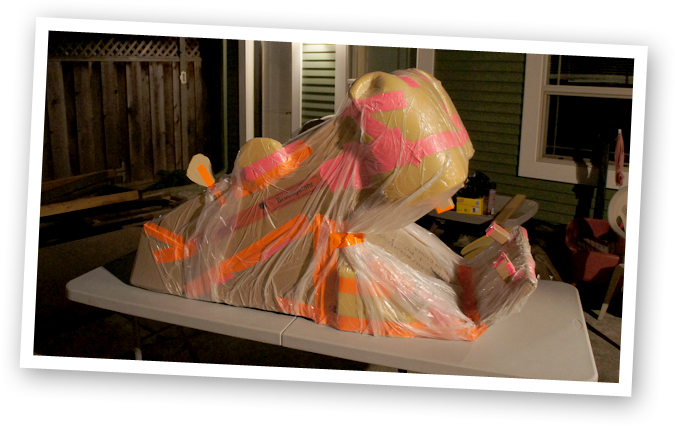 Then We Glued a Thin Sheet of Plastic to the Structure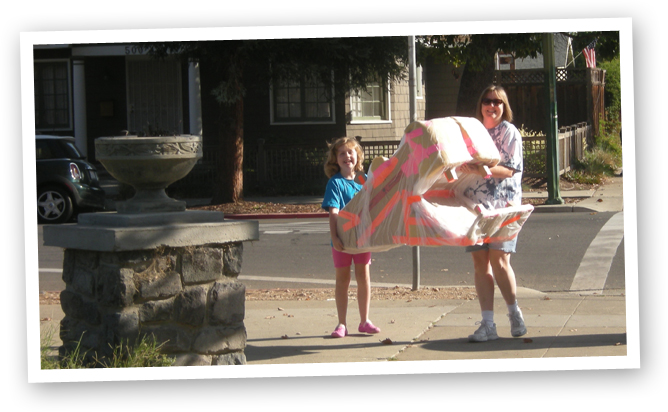 Michelle and Grace Transport the Hippo to the Park for Kid's Day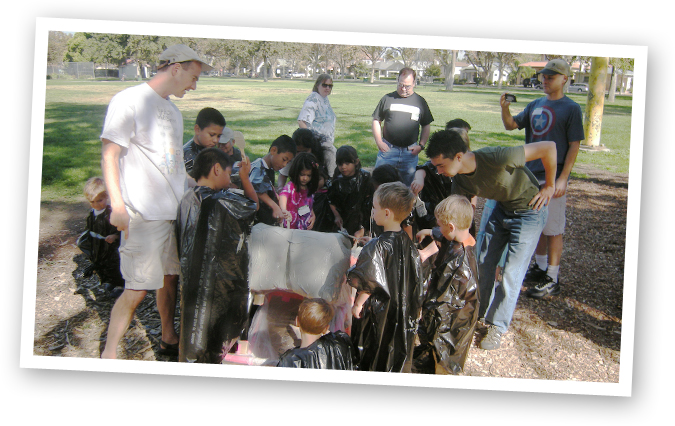 The Kids at Kid's Day Attack the Hippo and Paint the Whole Thing Quickly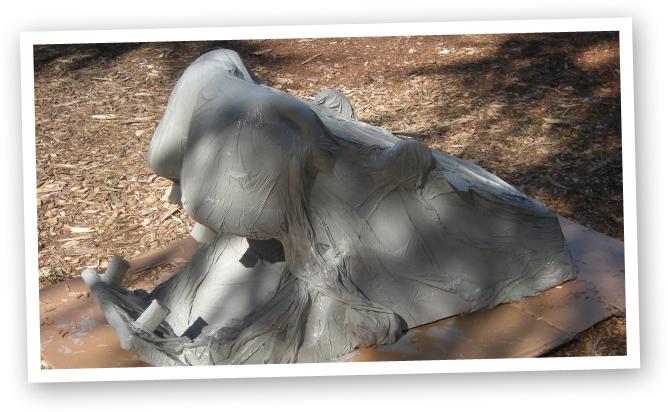 The Hippo Post-Kid-Painting
The Hippo with a Few More Details
To see the finished hippo (along with the rest of the attractions), make sure to come on by on Halloween!