We wanted to make sure that the house of the Keeper of Keys and Grounds of Hogwarts (and sometimes teacher of Care of Magical Creatures), Hagrid, was a part of this year's Halloween experience.  Rather than just creating a 2D version (painted on cardboard), we thought it would be fun to make 3D version that visitors could walk by on their way to get their treats.
Starting from web images of Hagrid's house, as well as reference photos taken at the Flight of the Griffin ride during our trip to Harry Potter World in Southern California (see post here),…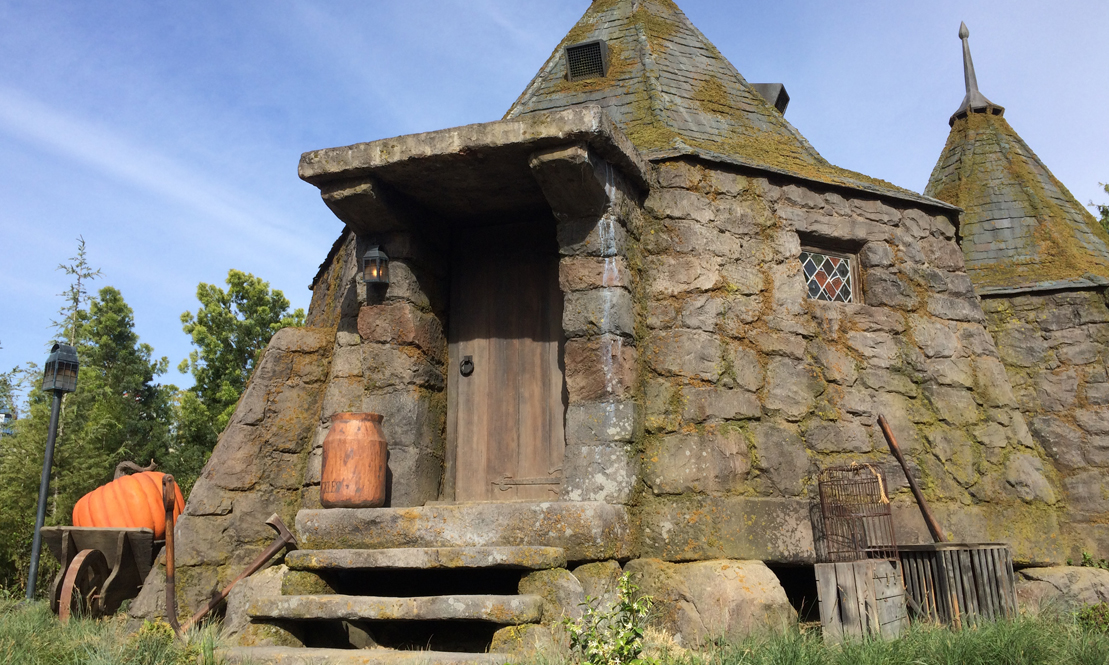 …I created a small model of the house using paper.  This helped me determine the final dimensions I would need to create the full-sized version. Since space on the front lawn is limited, I opted to just create a quarter of the house (with the rest of the house disappearing into the Forbidden Forest).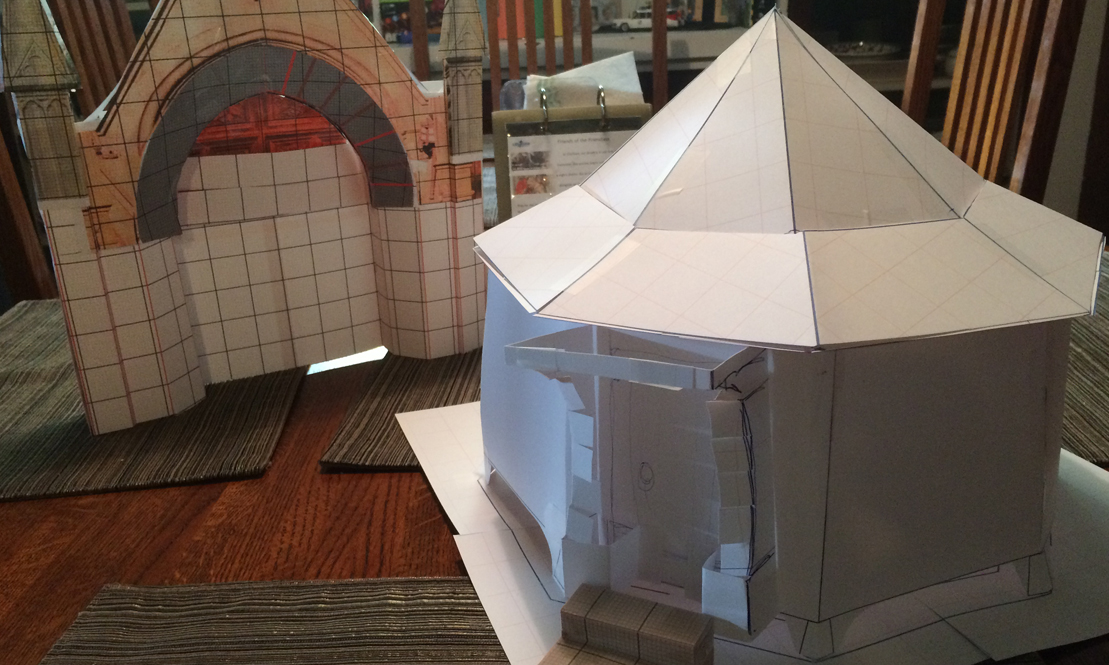 I started by creating a frame for the walls…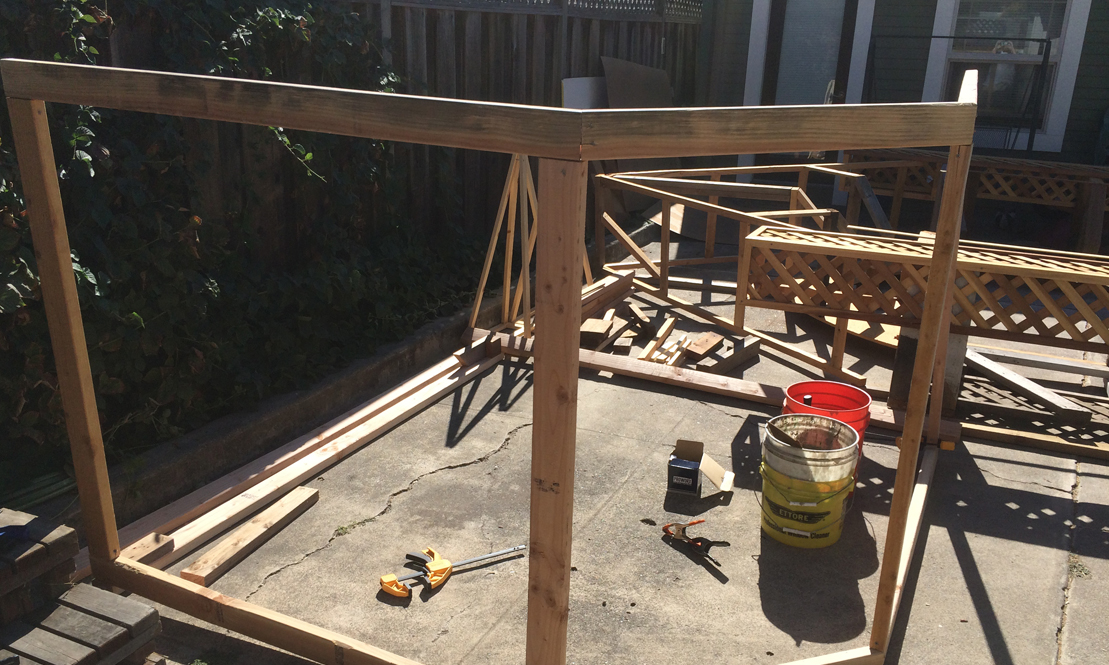 …then added a supporting beam for the point of the roof…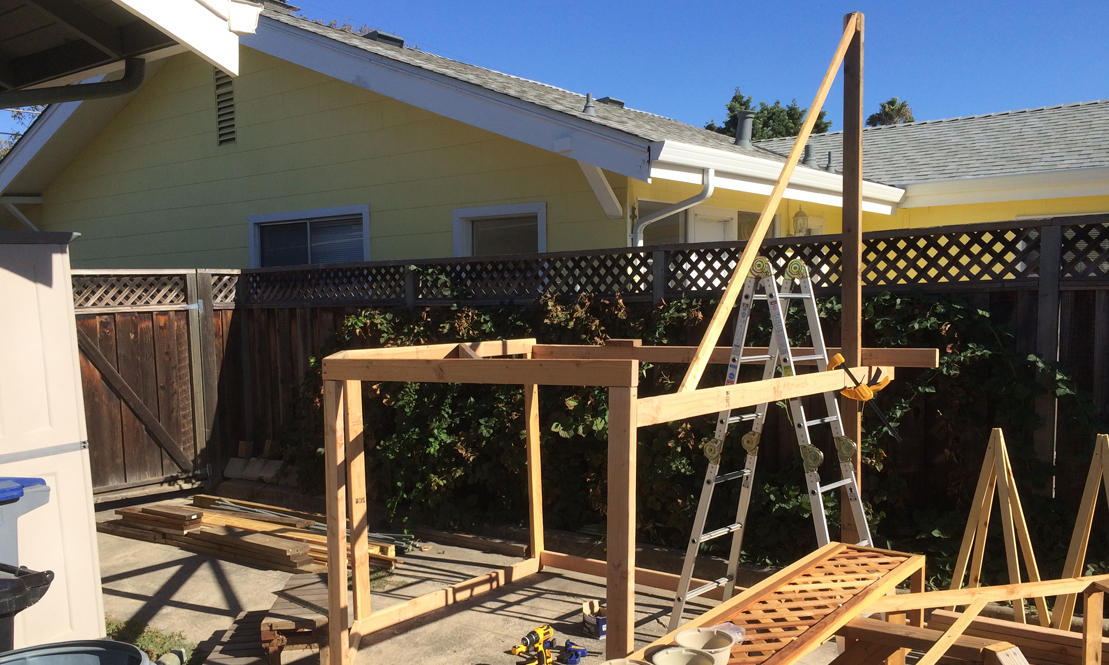 …and used 1X3s and 1X2s to serve as the ribs of the (almost witch-hat shaped) roof.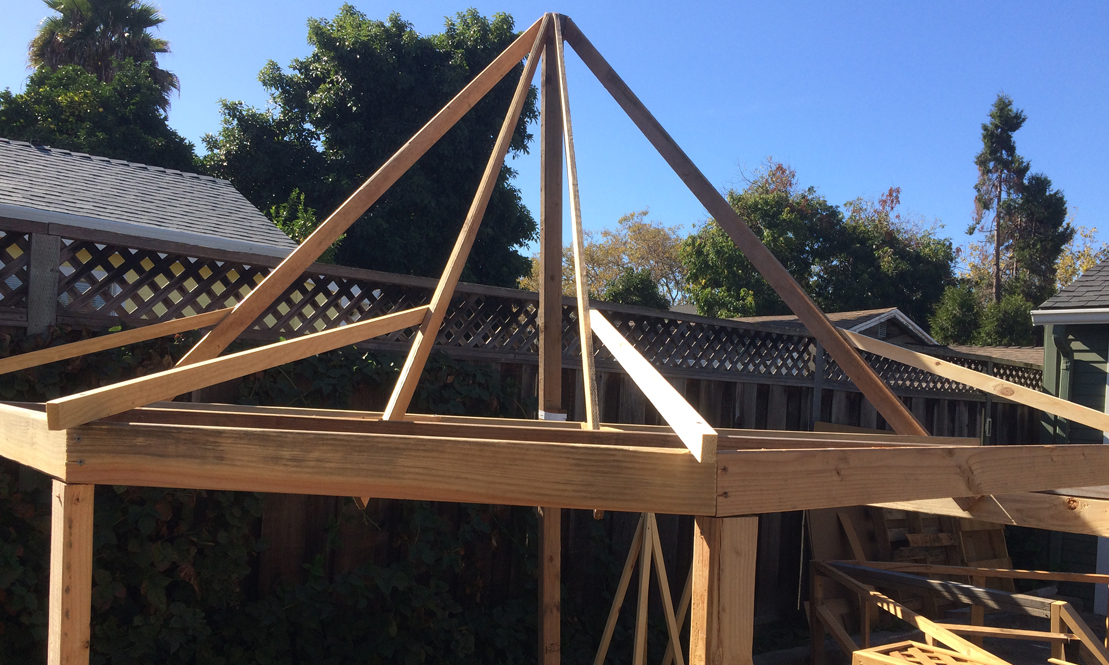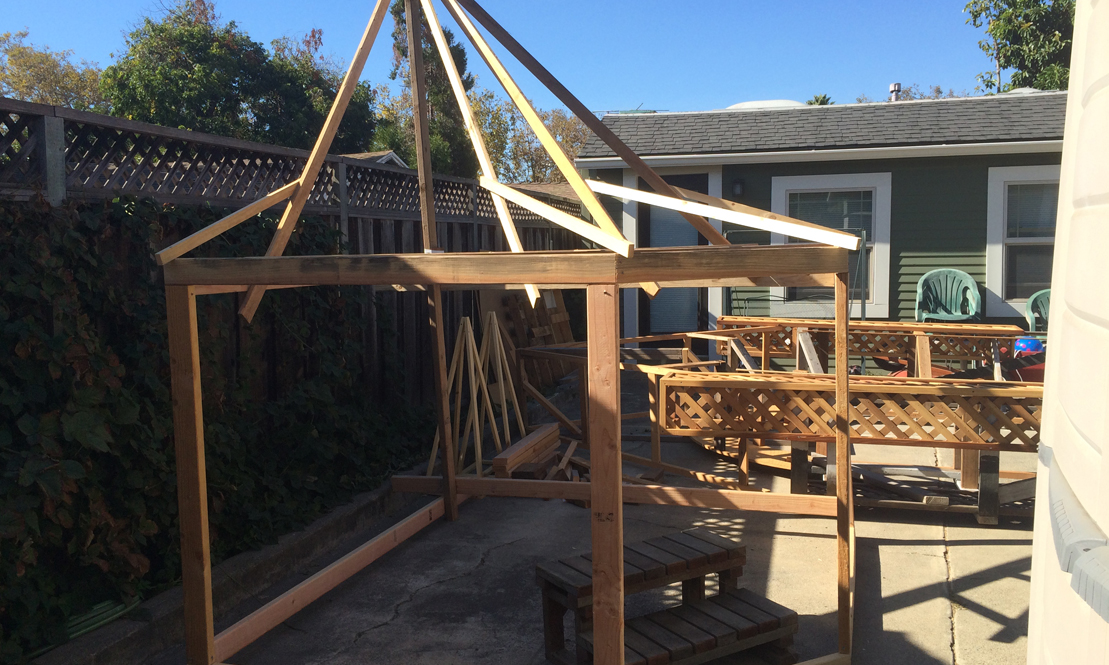 To finish this, we will carve Styrofoam for the stone walls, add cardboard for the roof, support the whole structure on deck footings and add various Hagrid items (giant pumpkin, wheelbarrow, etc.) around to give it that 'home of a half-giant' feel.