Each year there is an exciting journey to find all of the cardboard that will be used to create the front yard experience. Some years, Michelle, Grace and I have had to hunt down cardboard, finding new sources which can provide large, flat clean (free) cardboard. Some years, the cardboard finds us.
This year, we experienced the latter. "I just bought giant speakers, would you like the boxes?" "My couch came in a cardboard box, would you like it?" and "Our company just got a ping pong table. They thought you might like to have the box. Would you?" were just some of the offers I heard in the months since last Halloween. This proved to be such a phenomena, that once it came time to work on Halloween, we didn't have to go out hunting. We had a great supply of huge cardboard ready to go.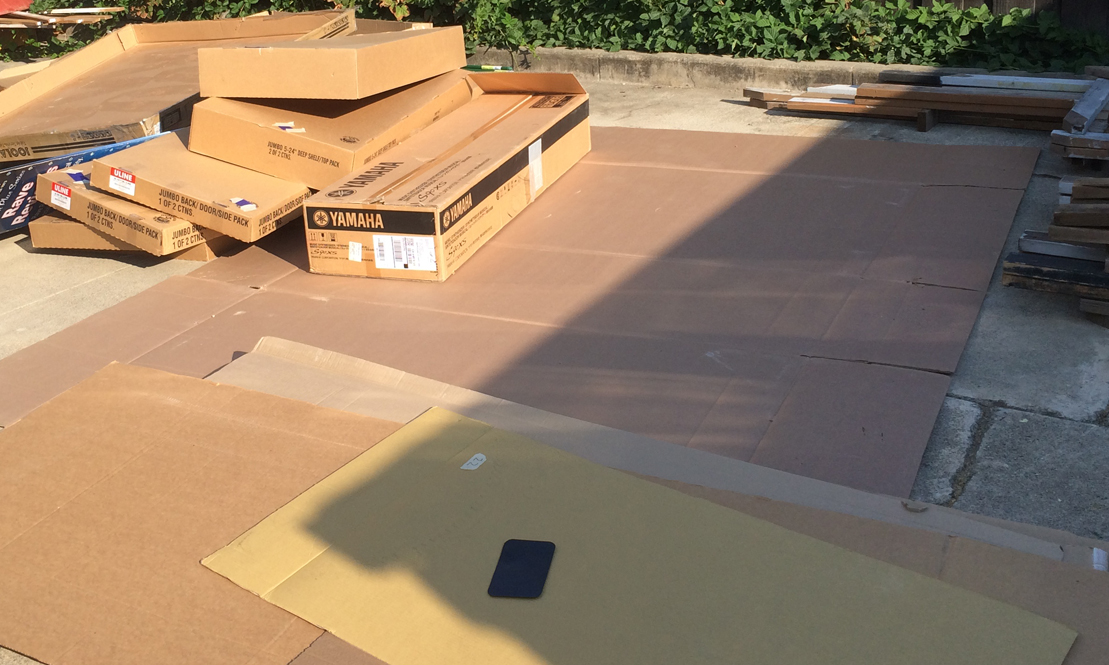 Great, just paint it and go, right? Well, I wish it were that simple. Since we are using the cardboard for specific shapes, it sometimes gets confusing as to which piece might be good for which part (wouldn't want to use a piece and then realize it would have fit better elsewhere). So, a few years ago, I began the chore of cardboard logging. Cardboard logging is just measuring and numbering each piece of cardboard so you can plan out exactly how you will use each one.
Unnecessarily complicated and laborious? It would seem so, but I have found it very useful in my planning by replicating the sizes of the cardboard in the computer and using them with my designs to see which pieces match up with which designs.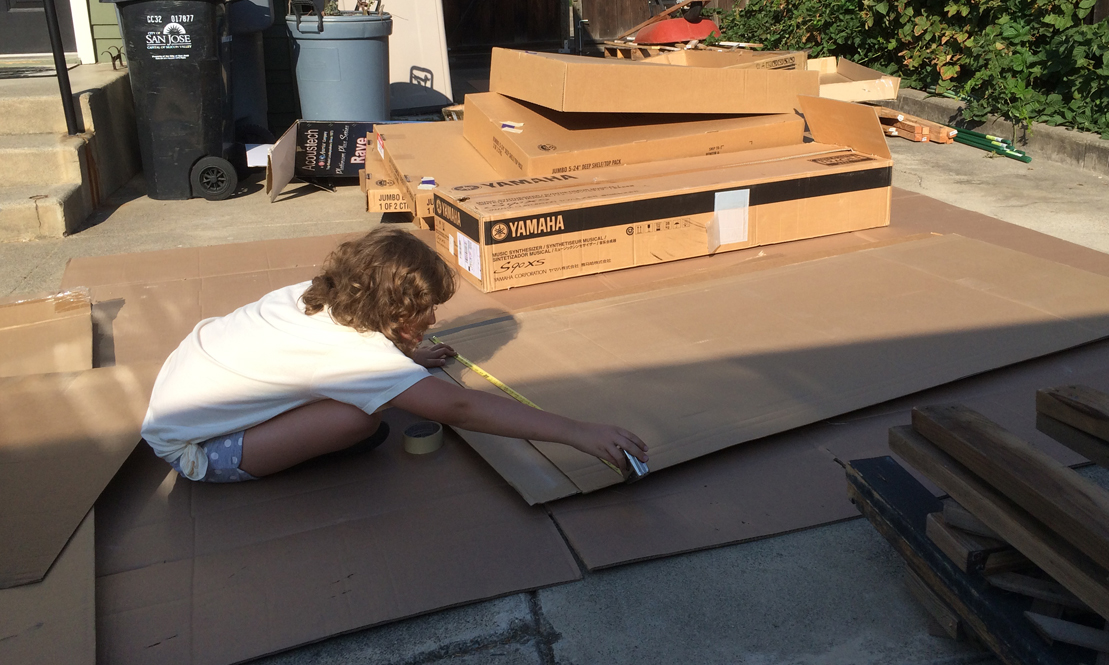 This year, I had help! Grace, eager to help with the Halloween house (though less eager about this task once she was on her 20th piece of giant cardboard) helped me measure and number each of the pieces of cardboard.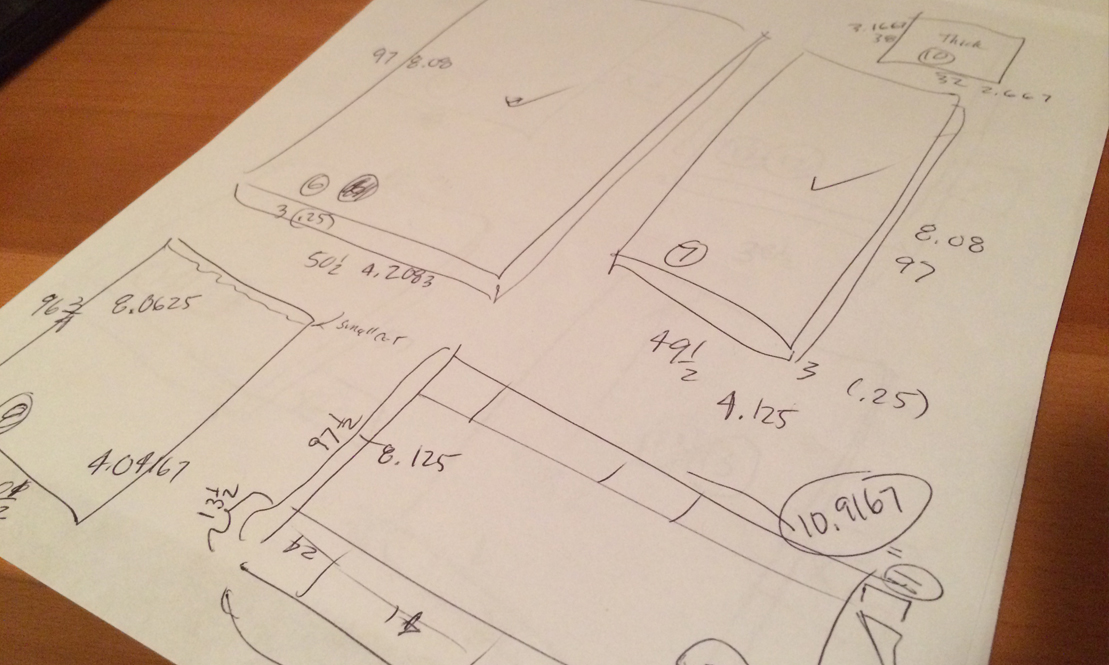 She would shout out the measurements and I would write them down/sketch them.
From there, I opened up PowerPoint and re-created the shapes (using 1 in. (PPT) = 1 ft. (real life)), and copied them in to my master planning Photoshop file.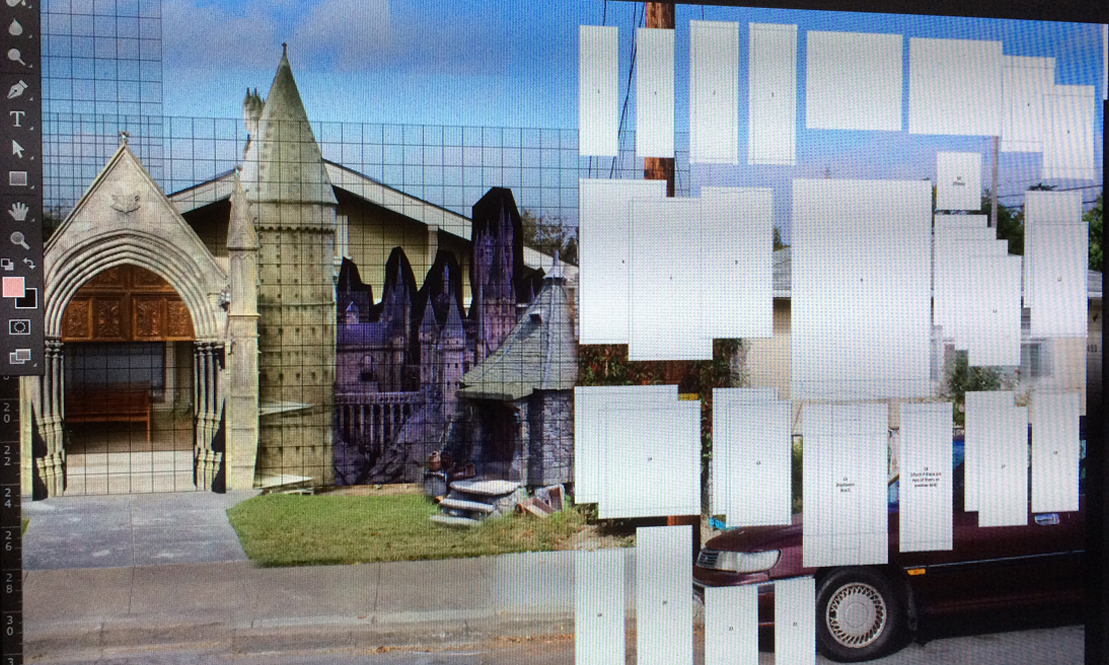 I then had virtual pieces of cardboard I could move in to position as I determined which might work best for each part of the design.