This year, I wanted to make the entrance to Hogwarts Castle feel extra special. Normally, I would have created a flat, painted cardboard version, but this year I wanted people to feel like they were actually walking into the cathedral-like entrance of Hogwarts.  After researching, sketching, prototyping and Photoshopping various ideas, I finally developed a plan for realizing a fun, 3D structure for the front door of Hogwarts.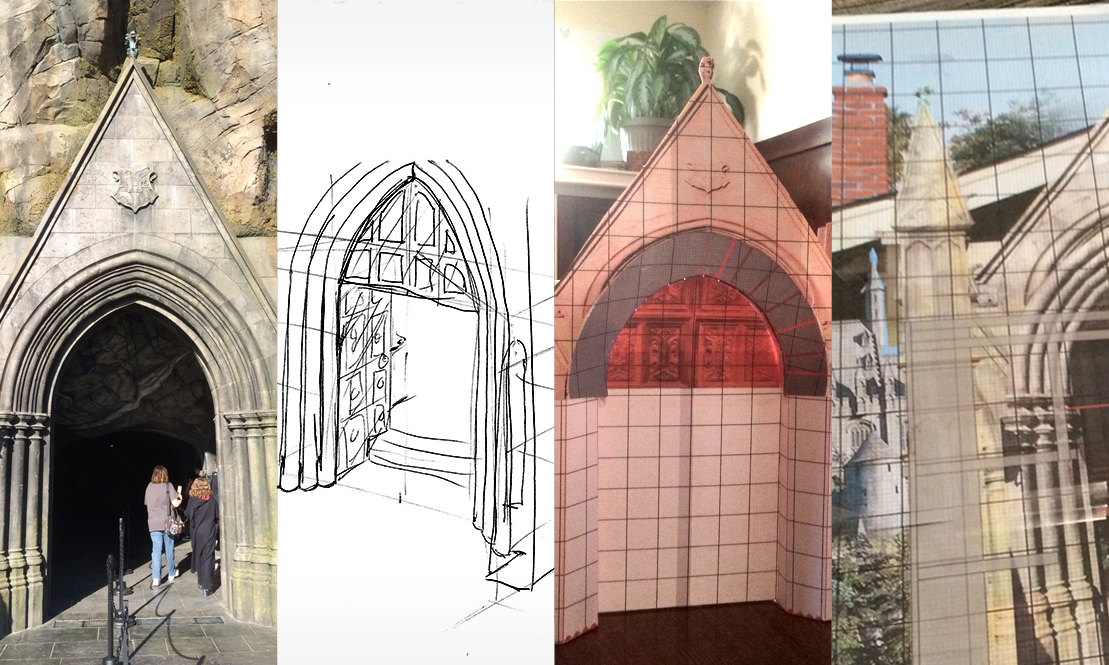 To start with, I rebuilt an over-the-porch archway structure which I have used for past Halloween Houses (Sleeping Beauty's castle, Mos Eisley).
While this had the right span length and side columns to match the Hogwarts entrance, I needed to modify it to create the shapes of the structure (arched doorway, pointed roof, side towers with spires). First, I turned it around, putting what was once the front of the structure to the back. This would allow the front face to curve inward toward the center, where the doors would be.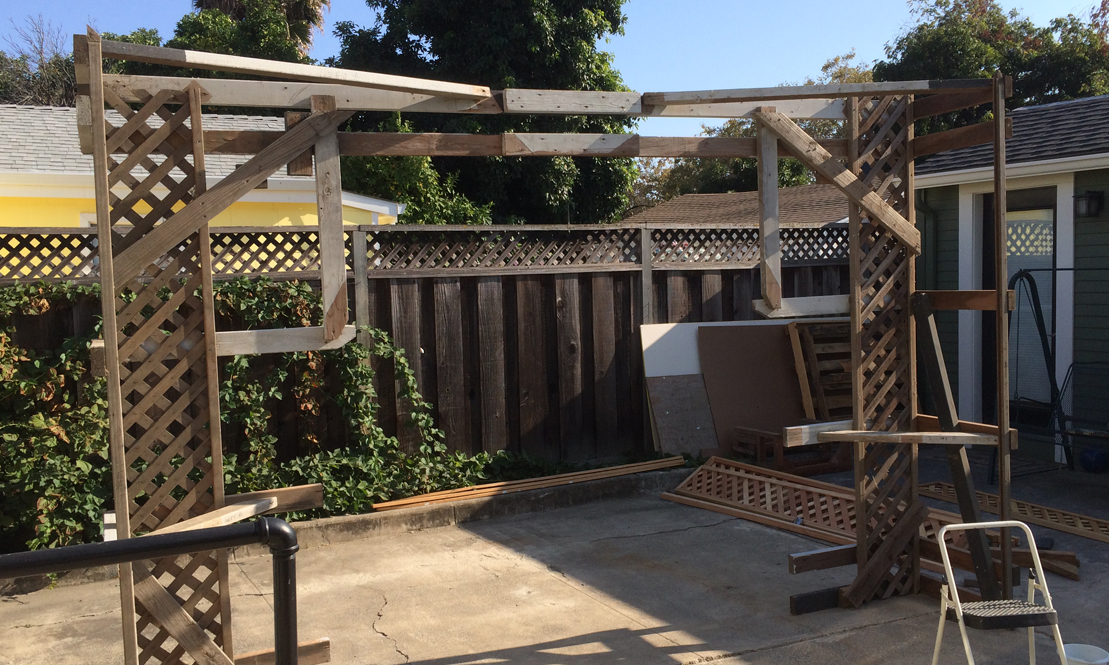 Next, I added a plywood arch to the doorway.  This would serve not only to define the top of the door, but also provide a structure on which the rest of the archway's curves could be supported.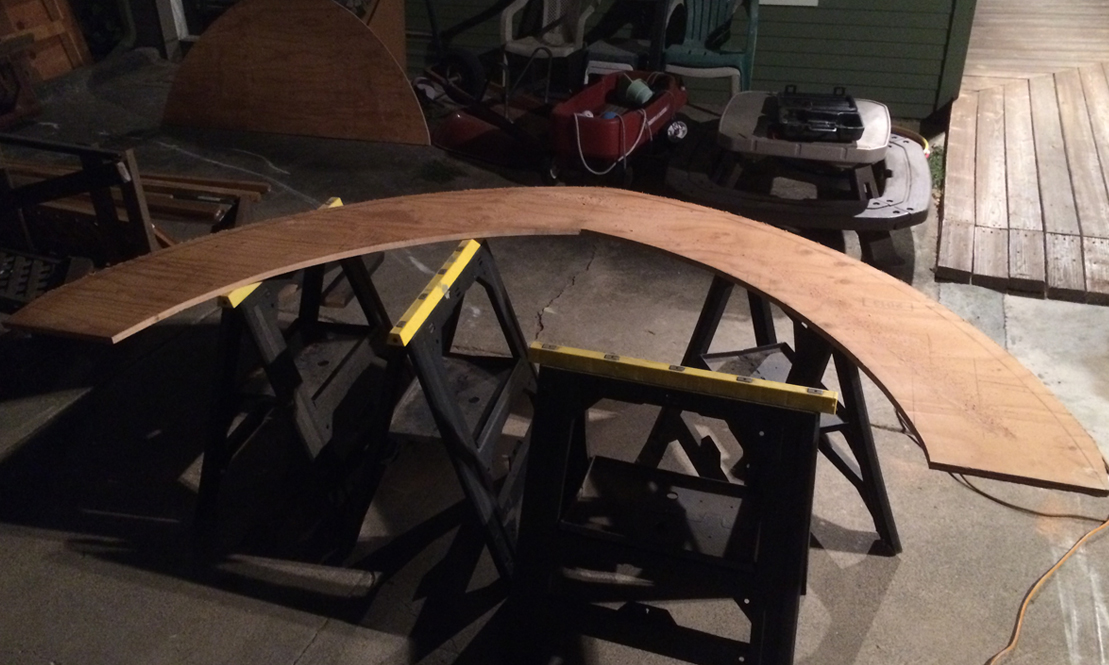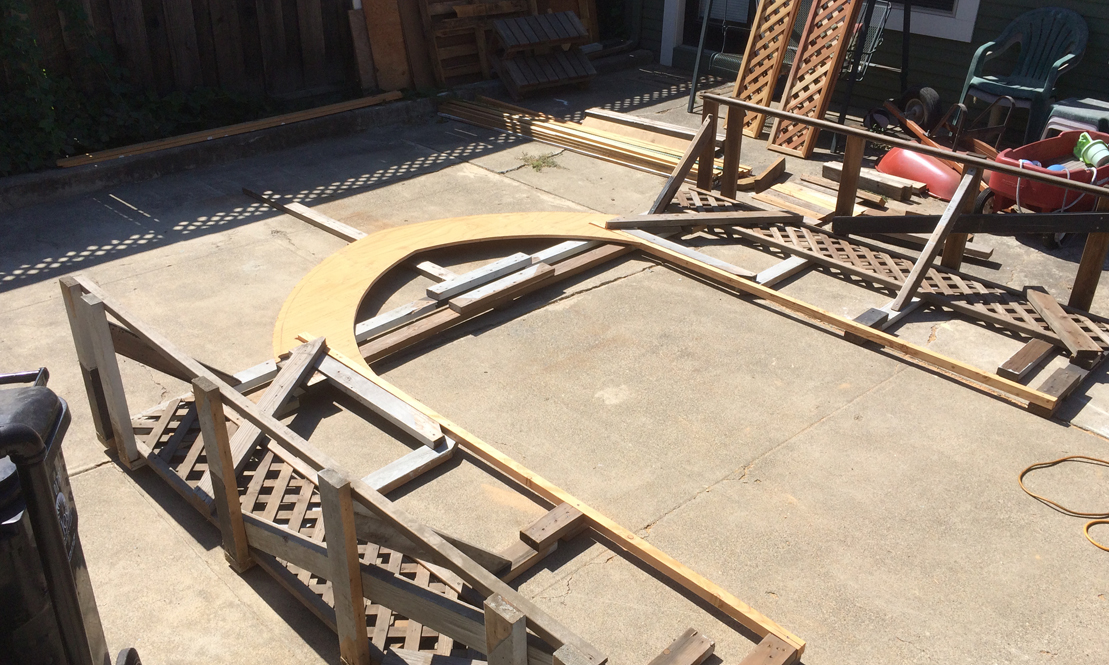 I then added side supports to help achieve one of the most difficult part of this plan—a 45 degree beveled surface which traveled along the curved archway.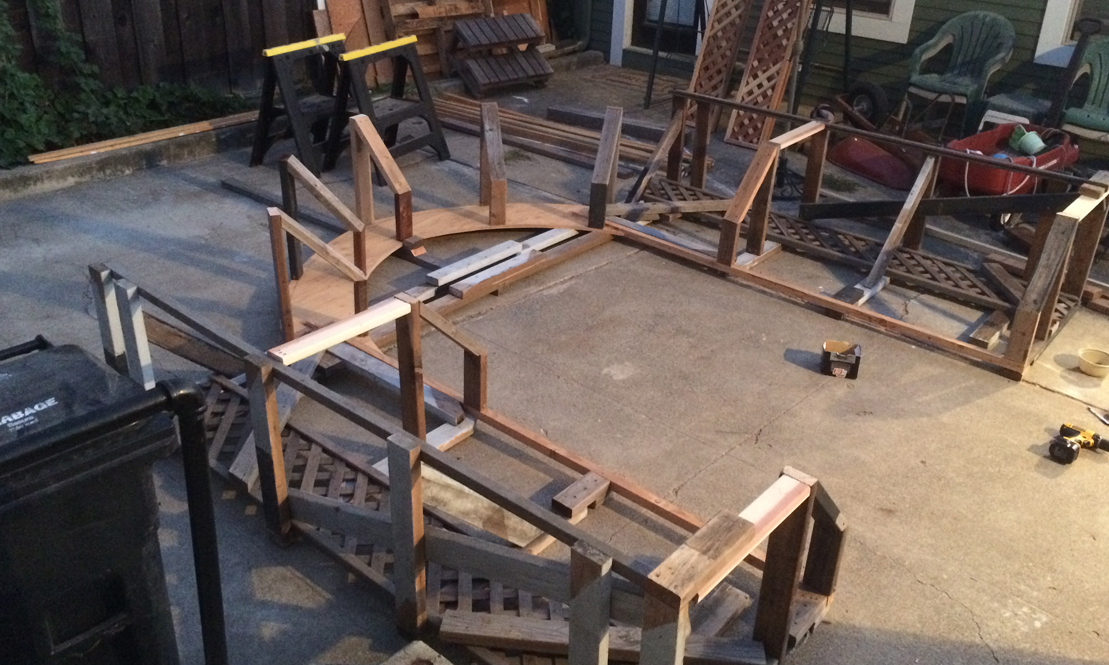 I utilized some latticed fence toppers to build the side towers.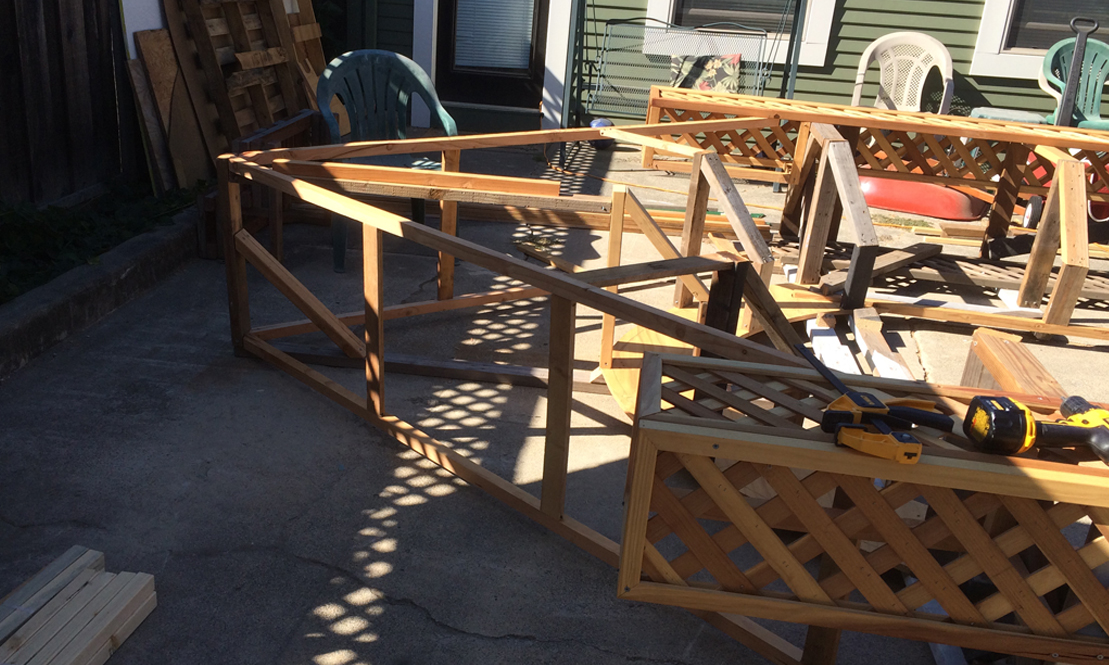 And constructed the pointed spires for those towers out of thinner wood (1X2s).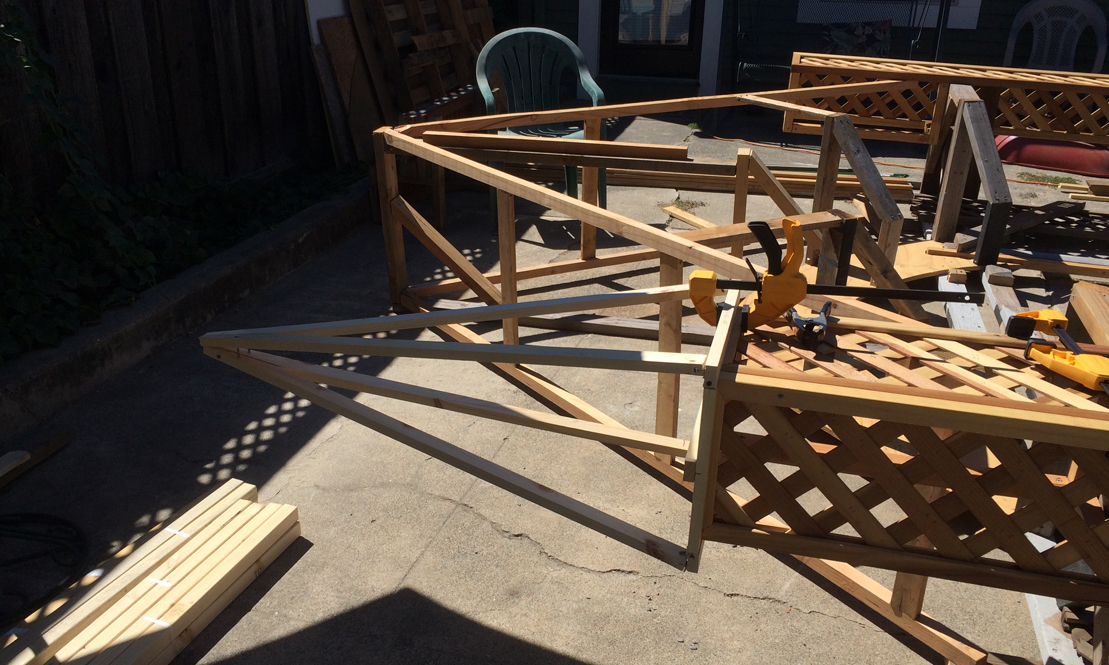 I began cutting the cardboard for the structure and found that the trickiest part was cutting the arched shape of the doorway. To develop a pattern for this, I first used some garden tubing to help define the outline of the curves.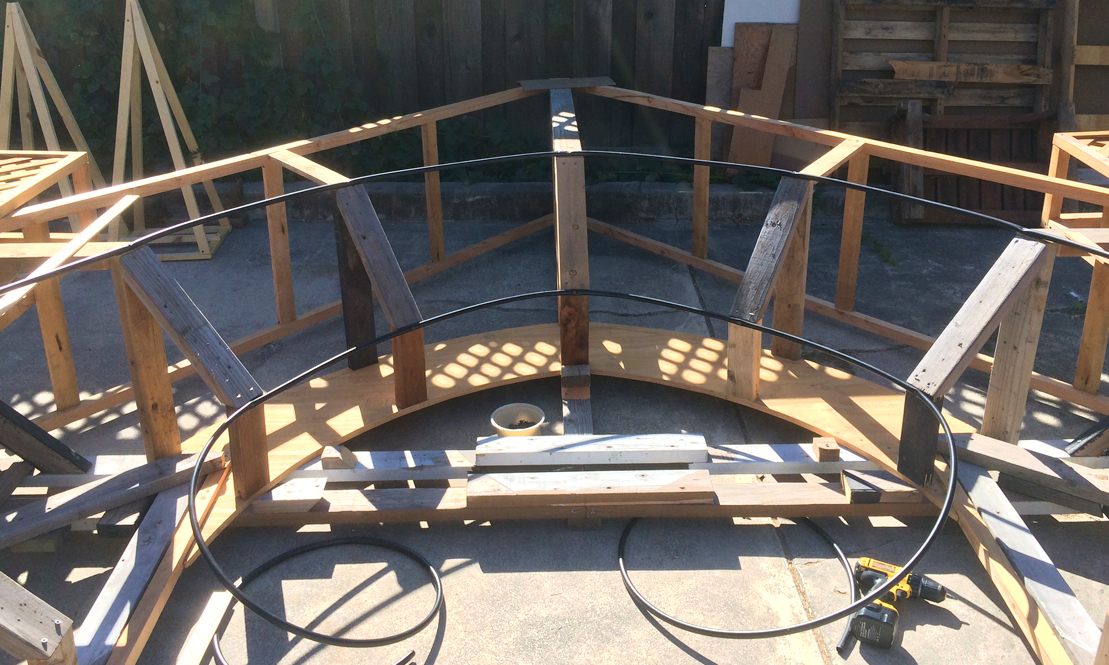 I cut the cardboard for the front face and inner part of the doorway. This helped to define the edges of the beveled curve piece.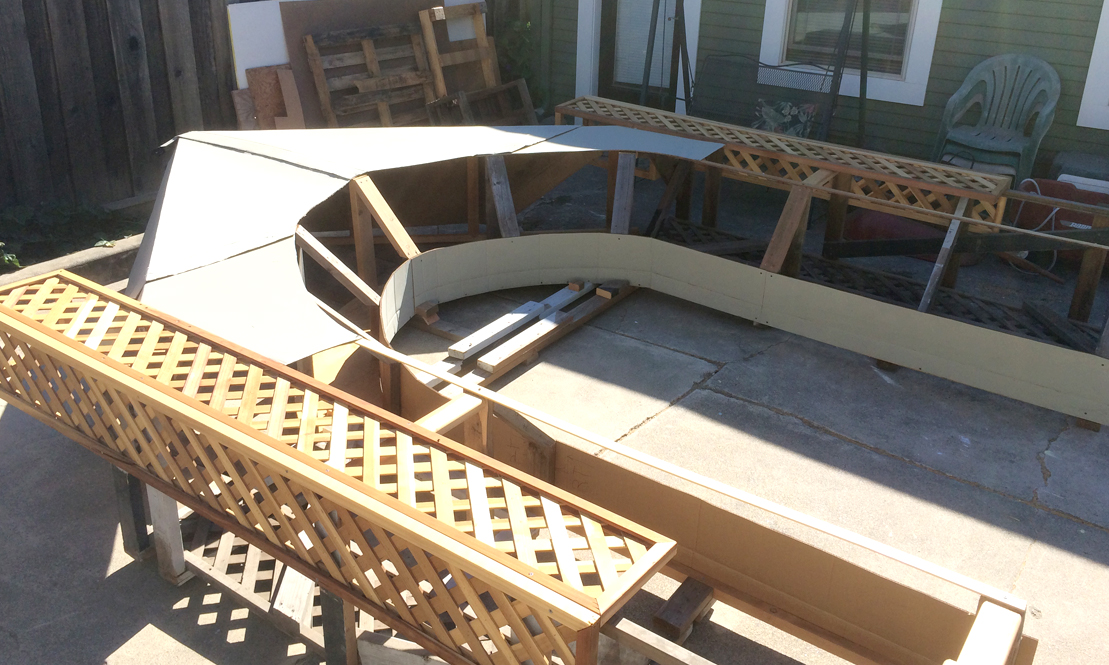 Then I created a large pattern for that piece out of large sheets of paper and tape.  Phew!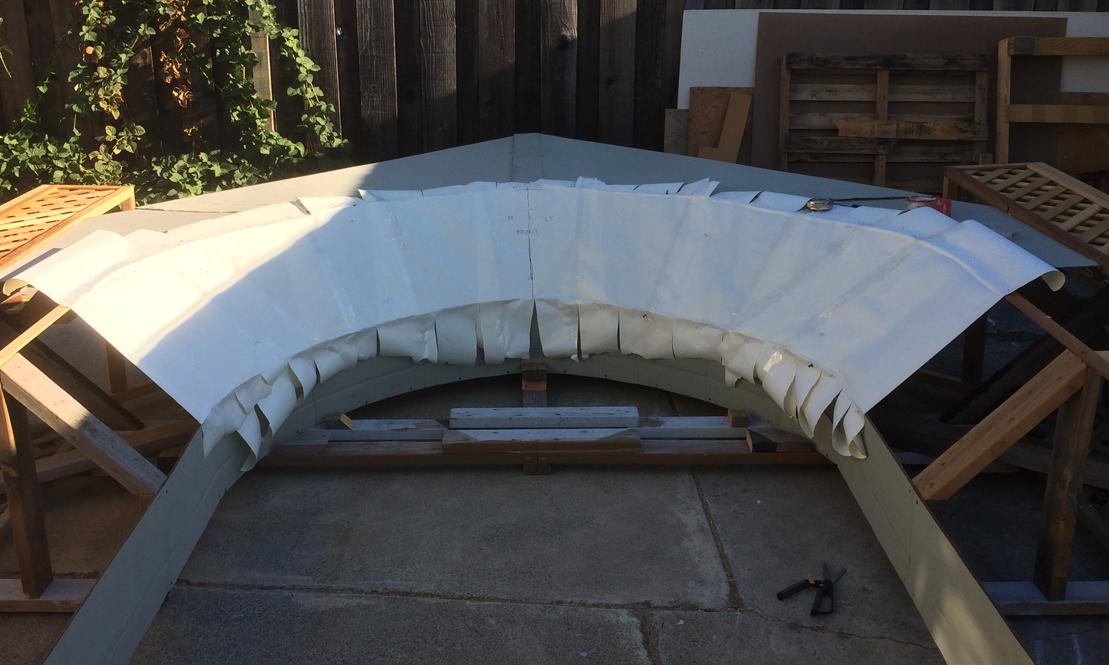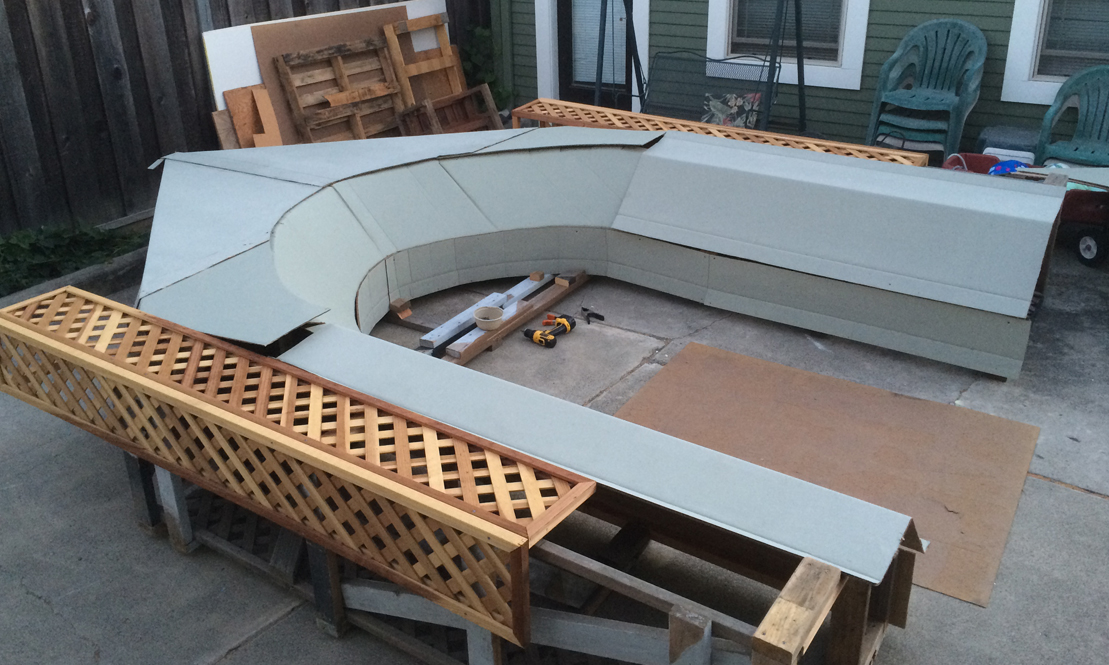 From there, I cut the cardboard for the side towers…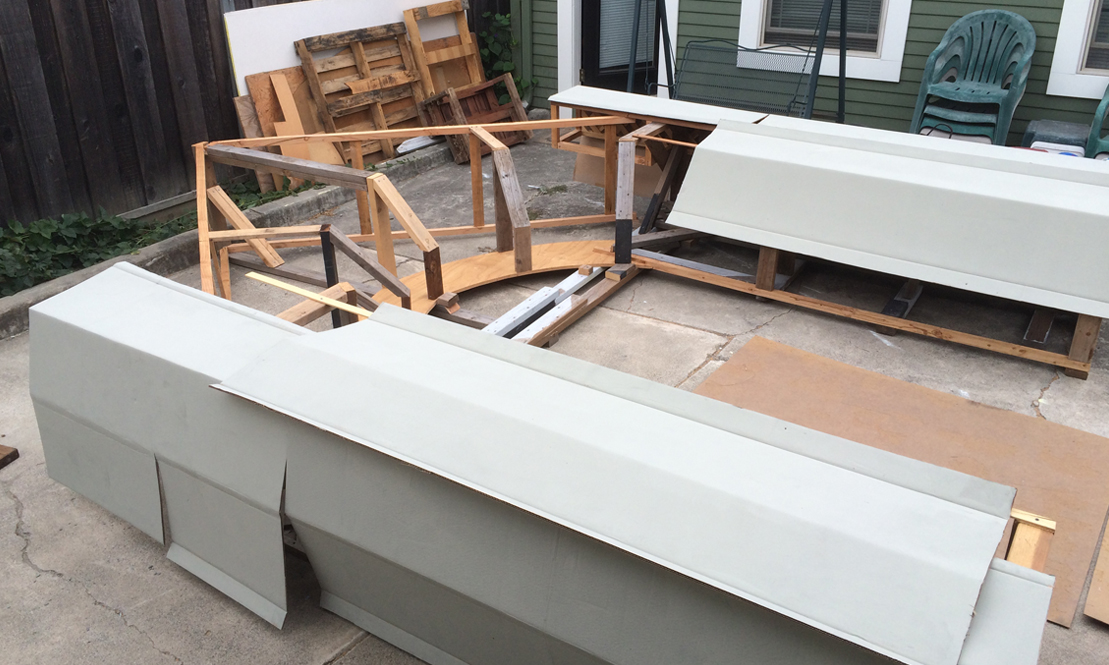 …and after making patterns for the side column spires, cut their cardboard covers as well.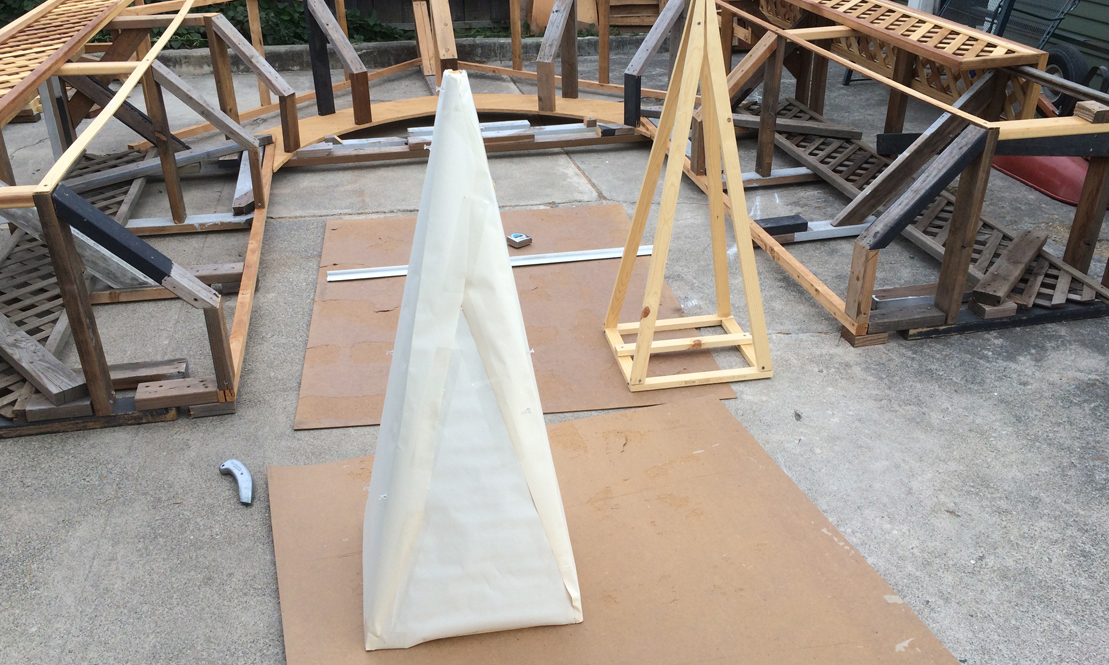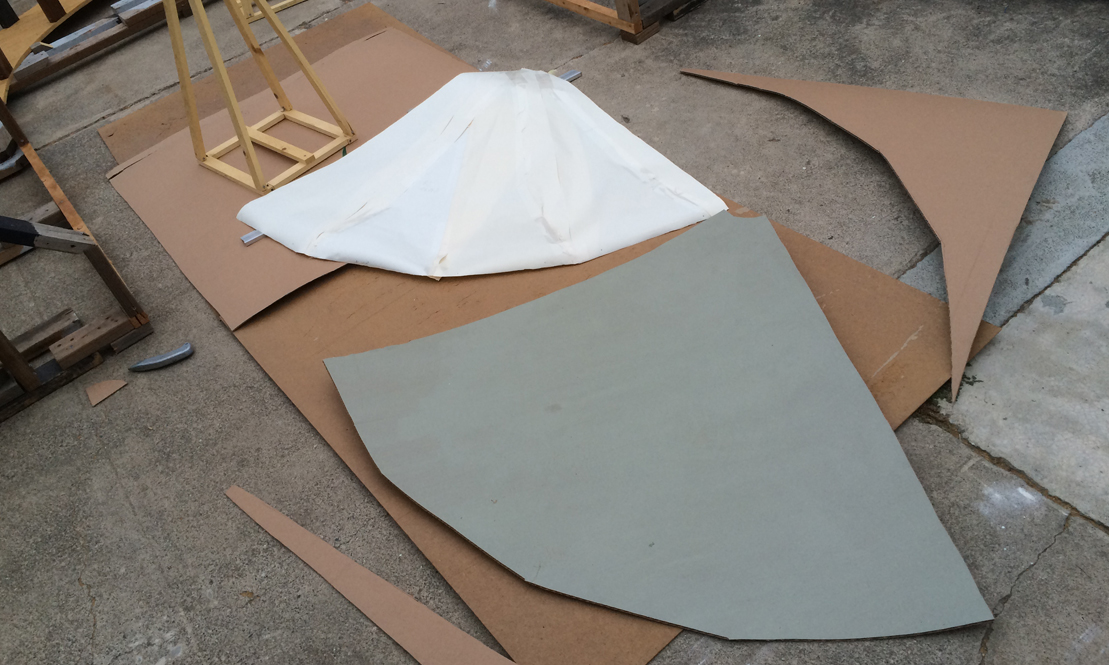 To finish this piece, I will attach four rows of pool noodles to the beveled curve area to create carved stone column details, add a door, and paint the cardboard to give the whole entrance that 'weathered cathedral' look.  More to come!