We got to sample butterbeer at Harry Potter World at Universal Studios in Southern California.  We loved it and wanted to incorporate it into this year's Halloween house.  But, we were not able bring any home (though Michelle tried) so we searched for a way to make it ourselves.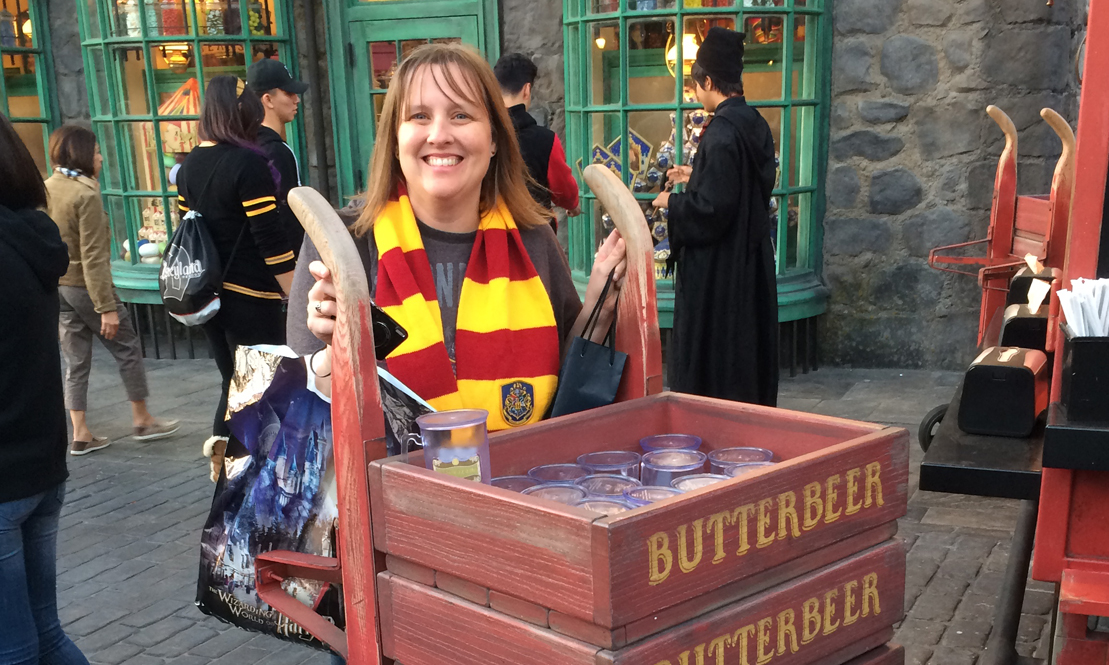 As you might imagine the internet provided many recipes.  This site lists top butterbeer recipes, many of which seem pretty good.  We also found this site, which we decided to try.  The basic recipe is:
4 cans of cream soda (we wanted caffeine free cream soda, which took some looking)
1/4 cup of butterscotch syrup (the kind you use as an ice cream topping)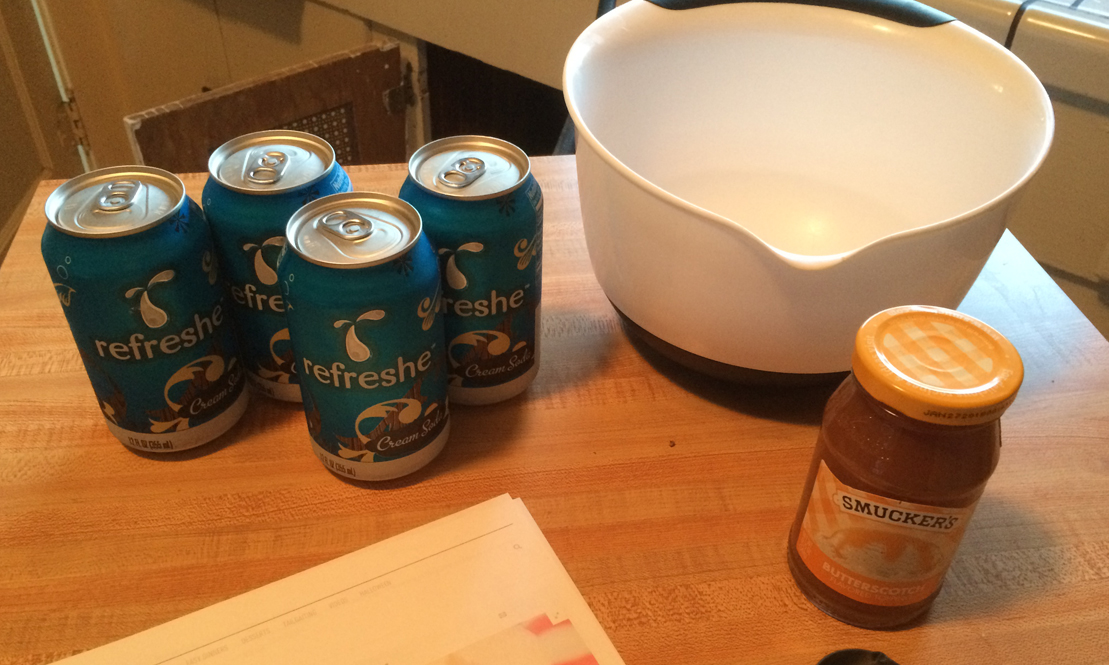 We poured the cream soda into a bowl…
…and added the syrup. (We coated the measuring cup with butter flavored non stick cooking spray so that the butterscotch syrup came out easier).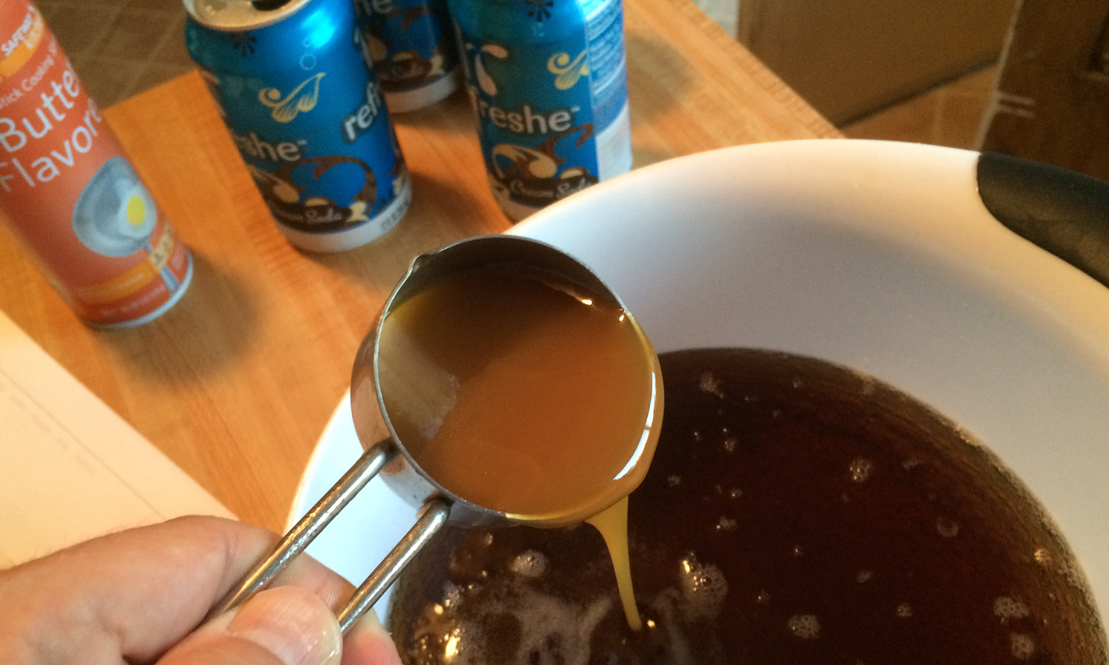 After taste testing it, we felt that it needed more butterscotch syrup, so we added 1/4 cup more (for a total of 1/2 cup), and that did the trick.
We did see that as it sits, the butterscotch syrup tends to separate from the cream soda and sink to the bottom, so consider serving it right after making it, or encourage people to stir their butterbeer prior to drinking it.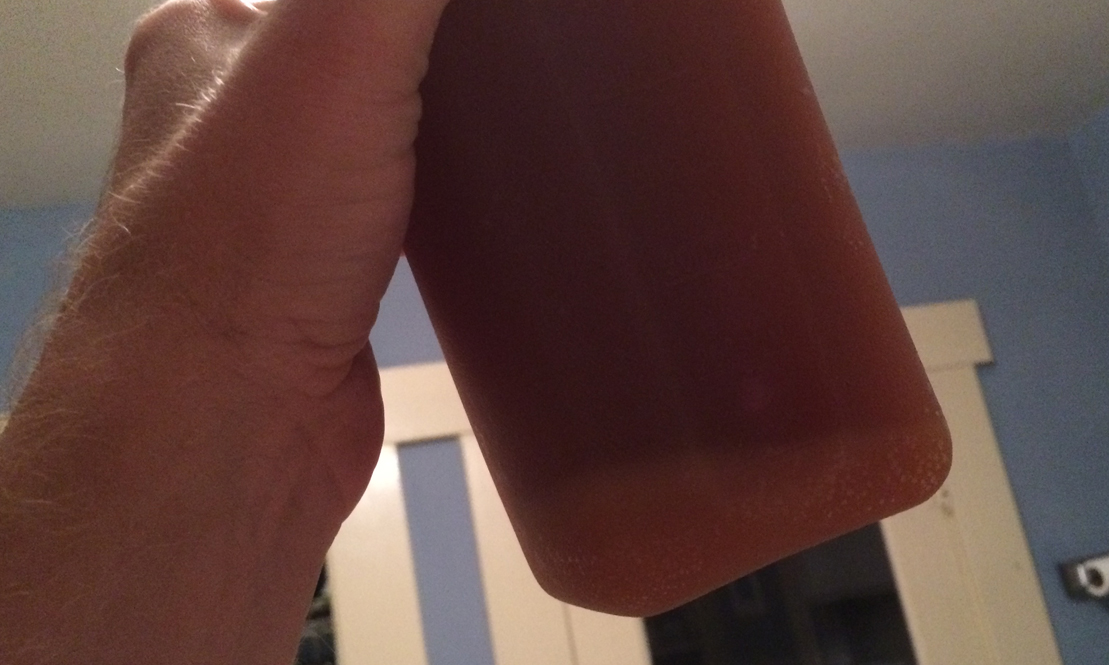 But, in the end, we were able to enjoy the magically delicious treat of the wizarding world (with not too much effort or cost).