In addition to providing a front yard scene where visitors can interact with costumed characters, we also like to give people the sense that they are going into the environment.  We utilize our porch to help us with this aspect of the Albertson Halloween House.
The porch is where visitors get their themed treats, glow necklaces and other goodies.  Instead of it just being a regular looking porch, however, it gets in on the Halloween fun and dresses up for the occasion.  In the past, when visitors walked through the gaping jaws of Bruce the Shark for our Finding Nemo theme, they found themselves in Bruce's stomach. Another year, the porch was transformed into the Enchanted Tiki Room.  Another year, it was inside the palace of Emerald City.
This year, we want visitors to feel like they can actually enter into Hogwarts as they get their treats, so we have a few special things planned for the porch.  Below is a sketch of our thoughts, including some very special Hogwarts treasures and memorable features.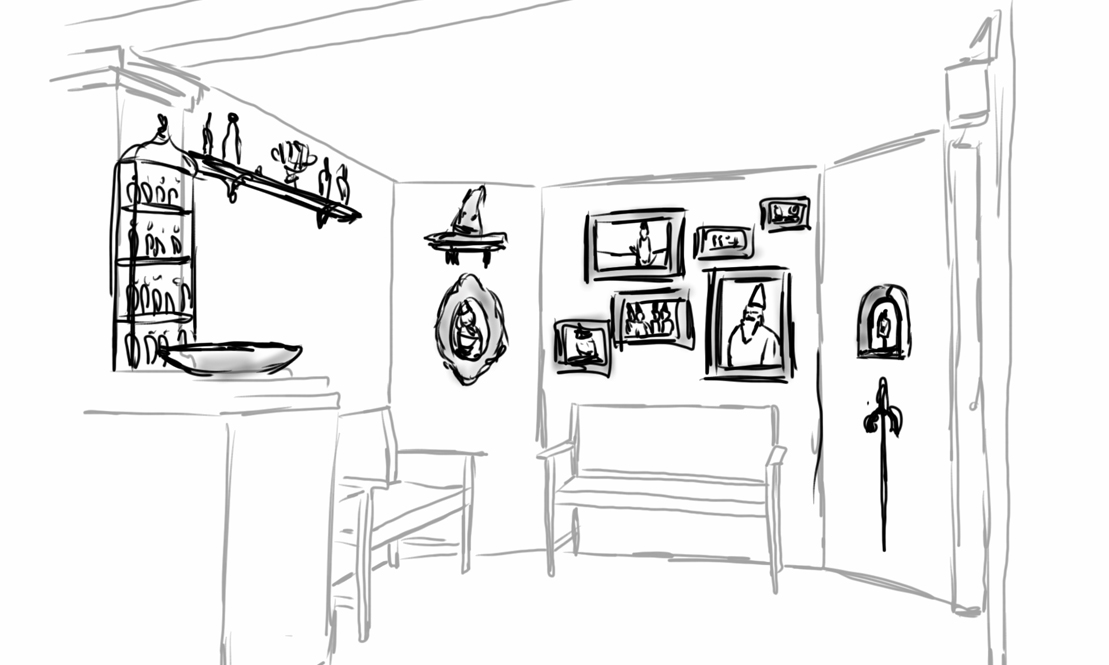 Can you identify all of the items?