As Halloween approaches there are some details that need an artist's touch. On our final Community Painting day, several skilled individuals arrived to help us realize the vision of an immersive Harry Potter-themed Halloween house.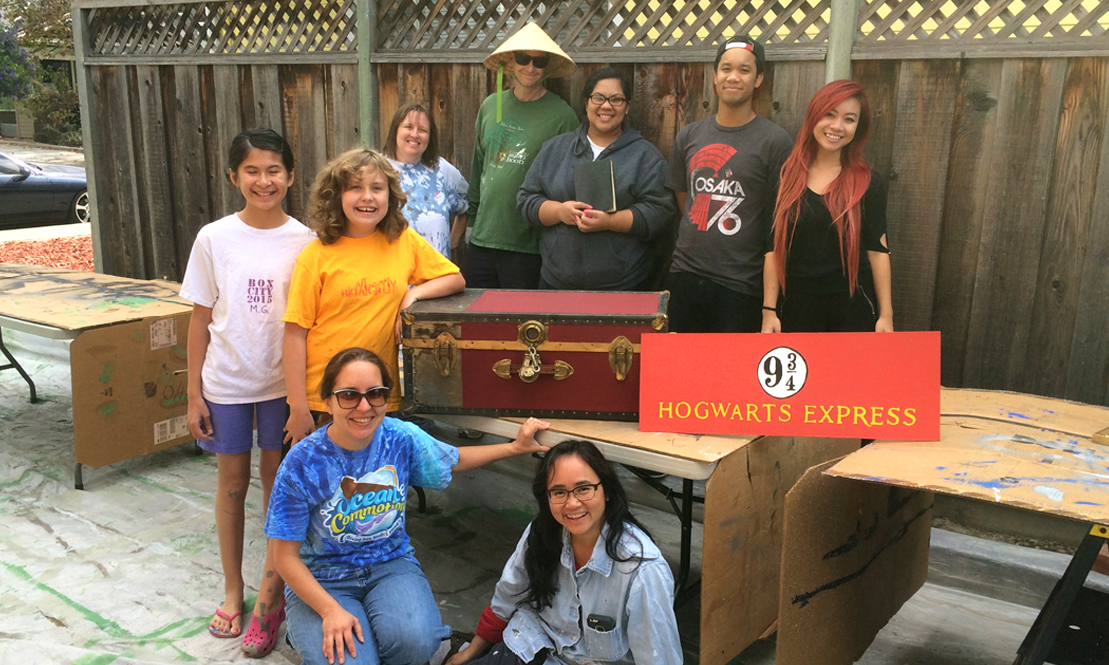 We painted the roof of Hagrid's hut, sculptural details for the entrance columns, the Hogwarts Express sign, a frame for the moving portraits, the case for Dolores Umbridge's educational decree, and items for Hagrid's yard. In addition Thuha and Alan detailed Harry Potter's trunk (it will be cut in half to simulate the effect of going through the barrier on Platform ¾), Mary-Anne worked on giving Tom Riddle's diary that "stabbed by a basilisk's fang" look, and Bethany transformed dollar store LED candles into Great Hall-worthy floating candles using a glue gun and paint.
Here are some photos from the day.
Thanks to everyone who came out!  You are all amazing!
Come by on Halloween night to see the work of these artists.