"We are only as strong as we are united, as weak as we are divided." ― Professor Dumbledore, Harry Potter and the Goblet of Fire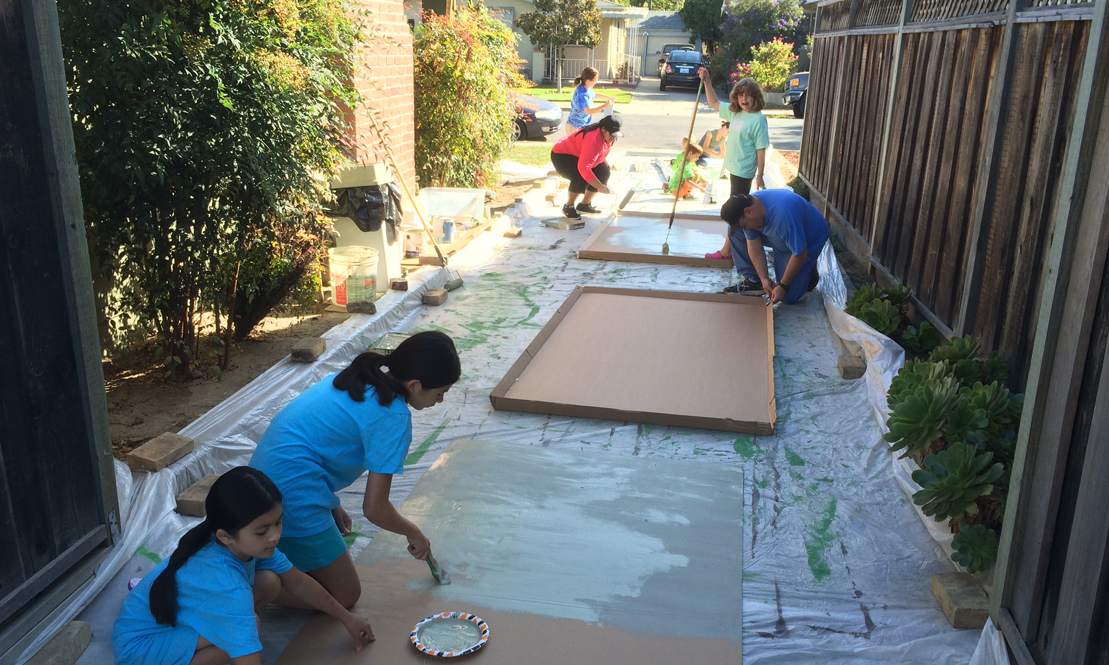 Many people help to create the immersive Halloween experience and this year a veritable (Dumbledore's) army of artists contributed their skill to making it all come together. During our first two community painting days, co-workers, friends, neighbors and school friends got their hands dirty painting and building the Halloween house.
They painted large pieces of cardboard which will be used as the sides of the castle, signs (Platform 9 ¾, Privet Drive, directional signposts), a pensieve, a Nimbus 2000, stone columns and wrought iron gates. In addition to painting, they cut pool noodles for cathedral-like front door details, formed oatmeal containers into stone sculptures for the castle roof, made "Support Cedric" buttons, and formed foam into the shape of winged boars to top the Hogwarts entrance gates. Here are some shots from the days. Thanks to all who helped!!