We rely on donated materials to create the Halloween House.  Often that involves us asking businesses who are throwing away large boxes if we can take them off their hands.  (Usually they are more than happy to let us deal with their recycling!).  This year, we got lots of calls from people offering us free materials and we are grateful for every one.
Long-time friend Rick Schertle contacted us saying that the parent of a student of his had some big cardboard.  We traveled to the Peabody Fine Art Gallery in Palo Alto where we were surprised by the amazing cardboard they had for us.  Large, flat, solid cardboard, used for shipping museum-grade acrylic sheets is, to us, fine art itself!  We loaded the giant pieces of beautiful cardboard into our van and and brought it home where it will serve the Ghostbusters' firehouse façade.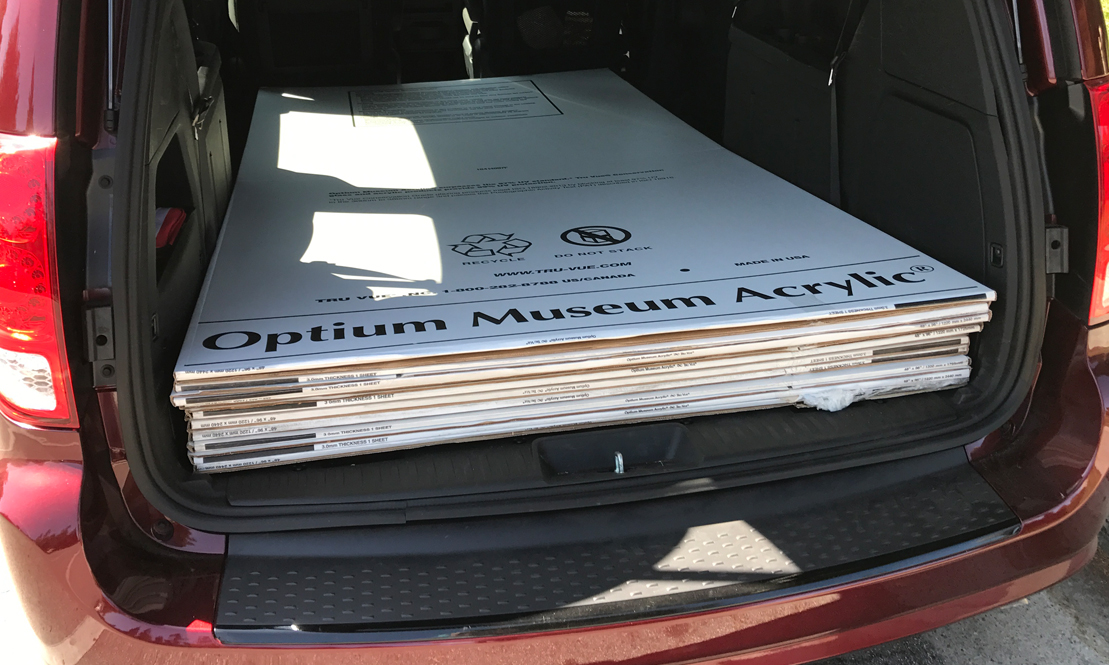 Another long-time friend, Meredith Harmon texted me saying that her school, Ramblewood Elementary, had just received a giant shipment and had tons of big boxes available.  They were so large, we had to make three trips!  These will serve as the buildings in the New York City street, over which the Stay Puft Marshmallow Man will trower.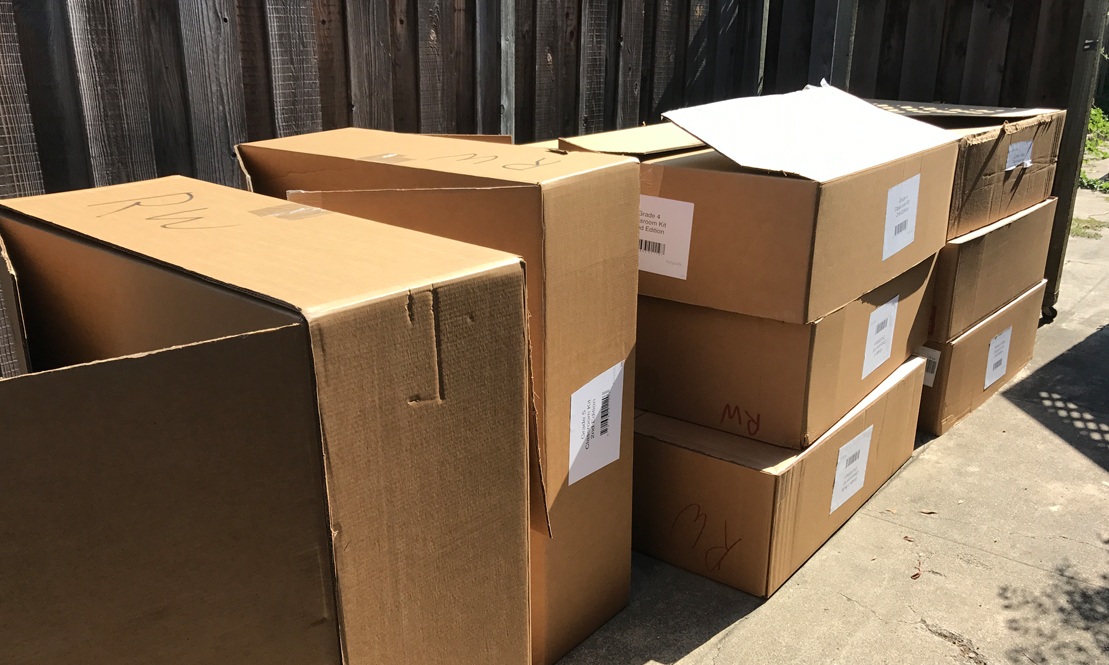 Nancy Duarte, Principal at Duarte, Inc., let me know that they had some giant poster tubes that they no longer needed.  Normally this kind of cardboard would be tricky to come by, but thanks to the generosity of Nancy, we are able to utilize these pieces for some fun surprises.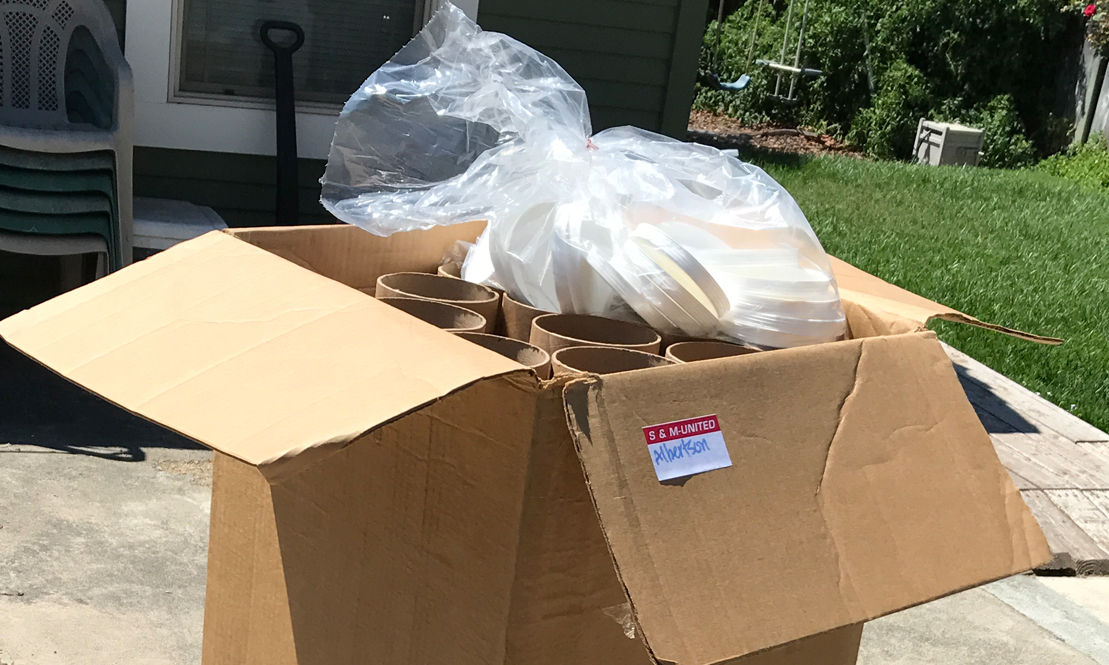 In addition to the above donations, we also had very generous cardboard contributions from Ian and Renee Shaeffer, Steve and Meredith Harmon (double donation from the Harmons!) and Shelly Glennon.
THANKS TO EVERYONE FOR SHARING YOUR CARDBOARD!  The Halloween House will be great because of your donations!