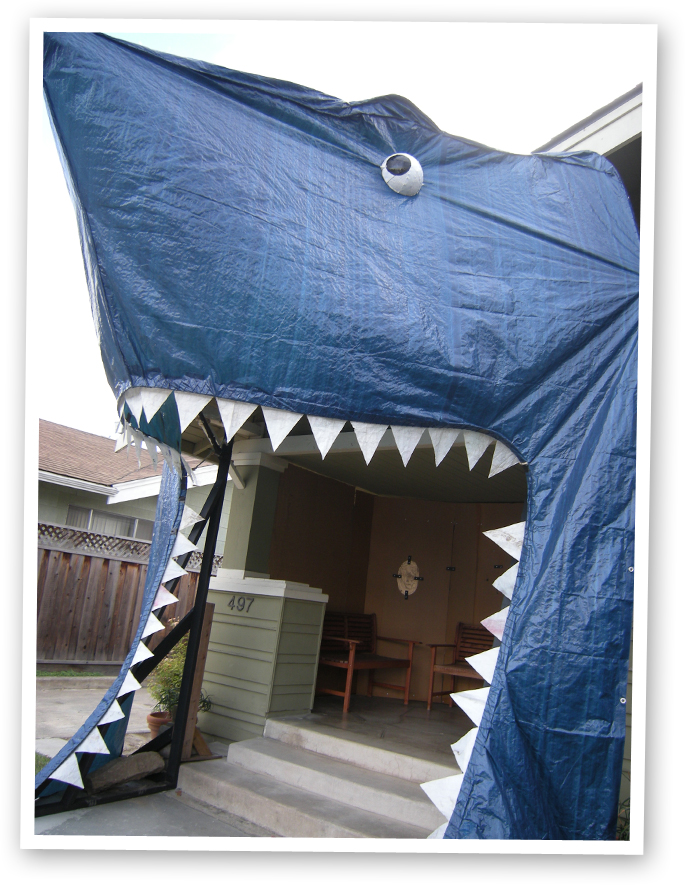 (alternate title: Live Halloween as if It Were Shark Week)
Come on by!  This year we are doing it up Nemo style!  Come visit Nemo's underwater world.  Interact with costumed characters, take a picture by Mount Wannahockaloogie, walk through the mouth of Bruce the Shark and of course, try to find Nemo!
Come by Sunday, October 31st (Halloween night) from 6:00 pm – 8:30 pm.  The address is:
497 North 16th Street
San Jose, CA 95112
(you can get directions here)
Bruce says, "We're havin' a little git-together.  Why don't you bites come over for a paaahty."
See you there!