On Saturday, October 12th, we held our third (for the season) Community Painting Day and boy, what a day it was!  It is fun to be able to say that in one day we painted a castle, the roof of a Jungle Cruise boat, a rock wall and waterfall and an entire Halloween house understructure, not to mention putting finishing touches on Tiki Room signs and building the structure for a hippo!
Check out some shots below: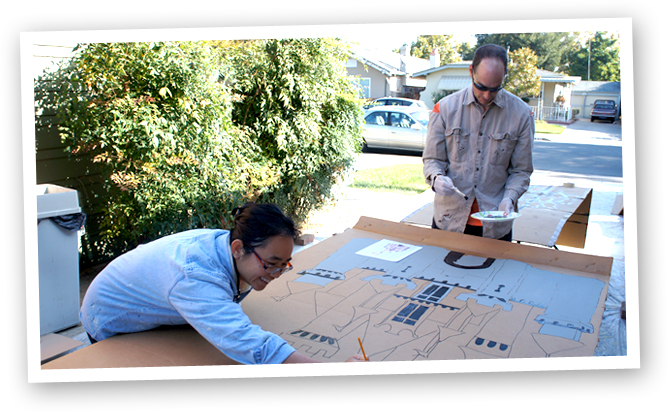 Bich and Brian Tackle Painting the Castle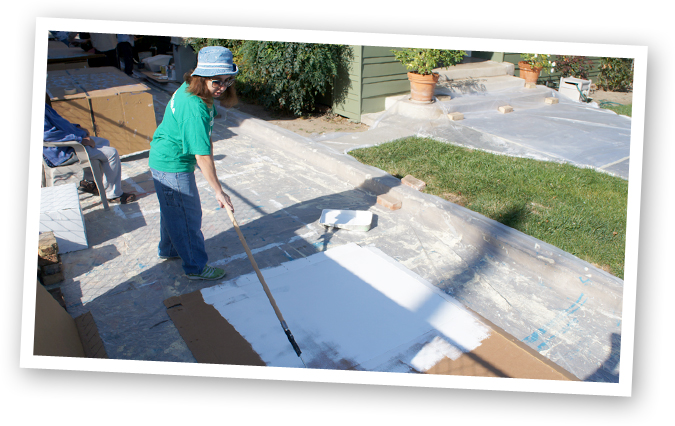 Bethany Paints Big Cardboard That Will Eventually Be a Small World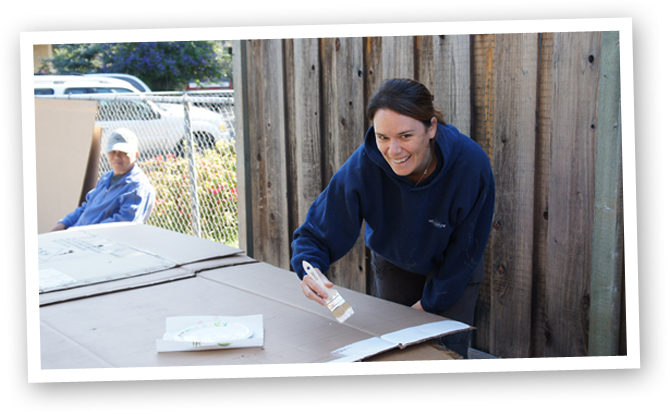 Shelley Fills in the Details of the Jungle Cruise Boat Roof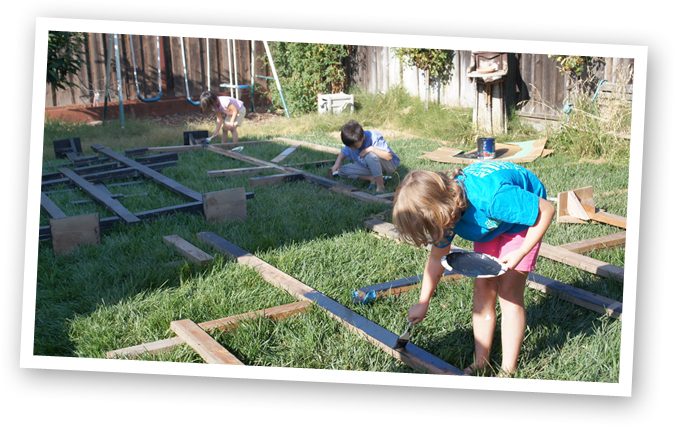 Kids Go to Town on Painting the Halloween House Understructure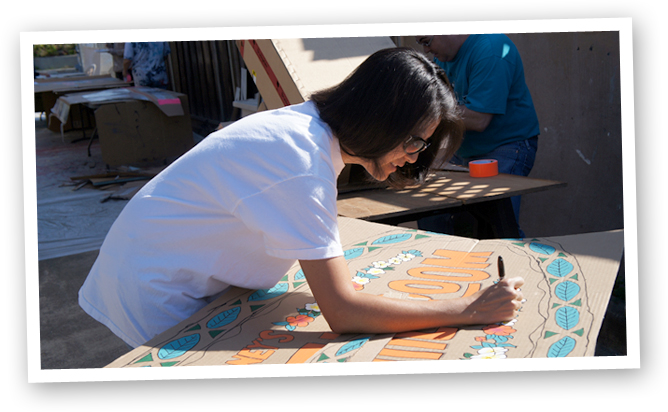 Amy Puts the Finishing Touches on Her Masterpiece
Thanks to all those who came out to help!